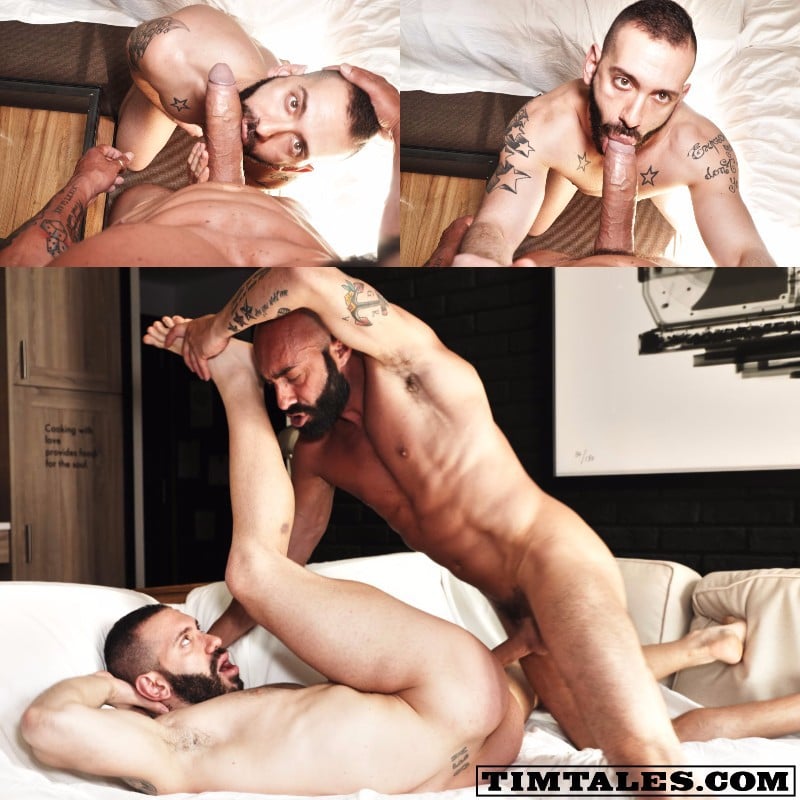 See Italo Getting Pumped in 10 Videos at Tim Tales
It's been a very long time since Italian power bottom Italo has serviced a big dick at Tim Tales, in fact it's been over three years since he's taken any dick at all. He returned to the site last week and he's taking care of Gianni Maggio's giant cock. You don't want to miss this sexy bald daddy.
Hands down, Italo is my favourite bottom at Tim Tales. I hadn't even realized that he stopped filming. Does that ever happen to you? A stud suddenly appears on the scene again and you realize that he's been AWOL for quite a long time. Honestly, as a porn blogger I have so many men, sites, and scenes to cover that it becomes an case of out of sight out of mind.
I have never seen Gianni Maggio before. He's an Italian top, quite eye-catching with his bald head and black beard. And he's packing a huge dick. It's long and fat and curves down for the last third, which makes it an extra challenging piece of meat. But Italo has gorged himself on humongous dicks before. Still, it's always a pleasure watching this Italian getting boned.