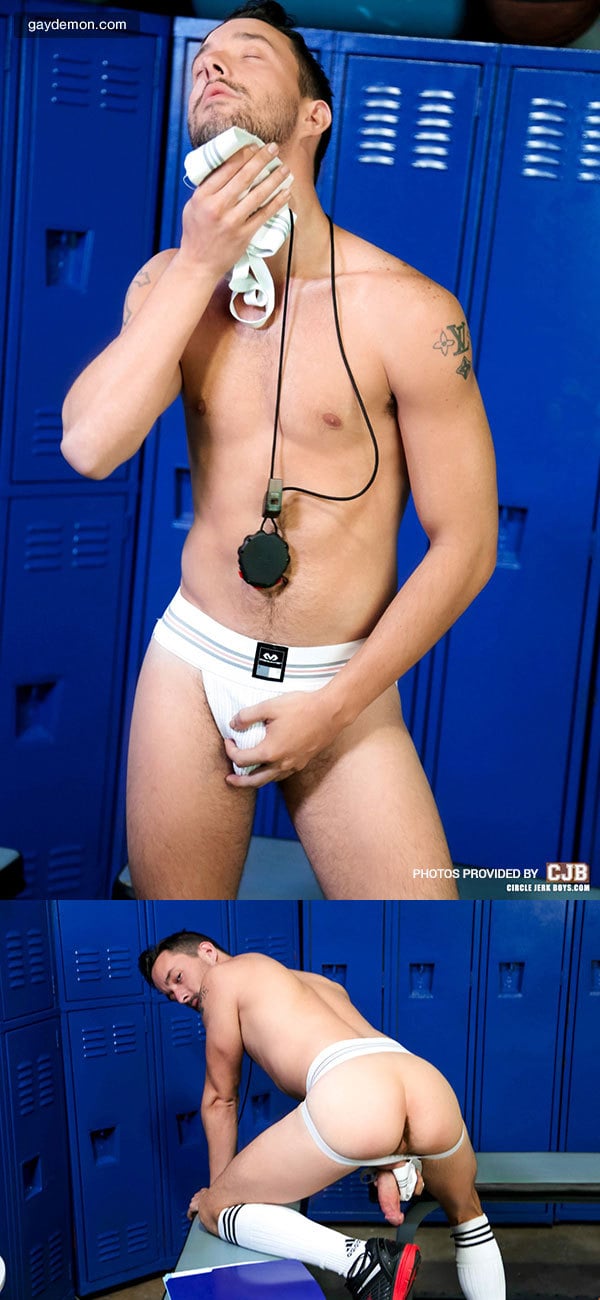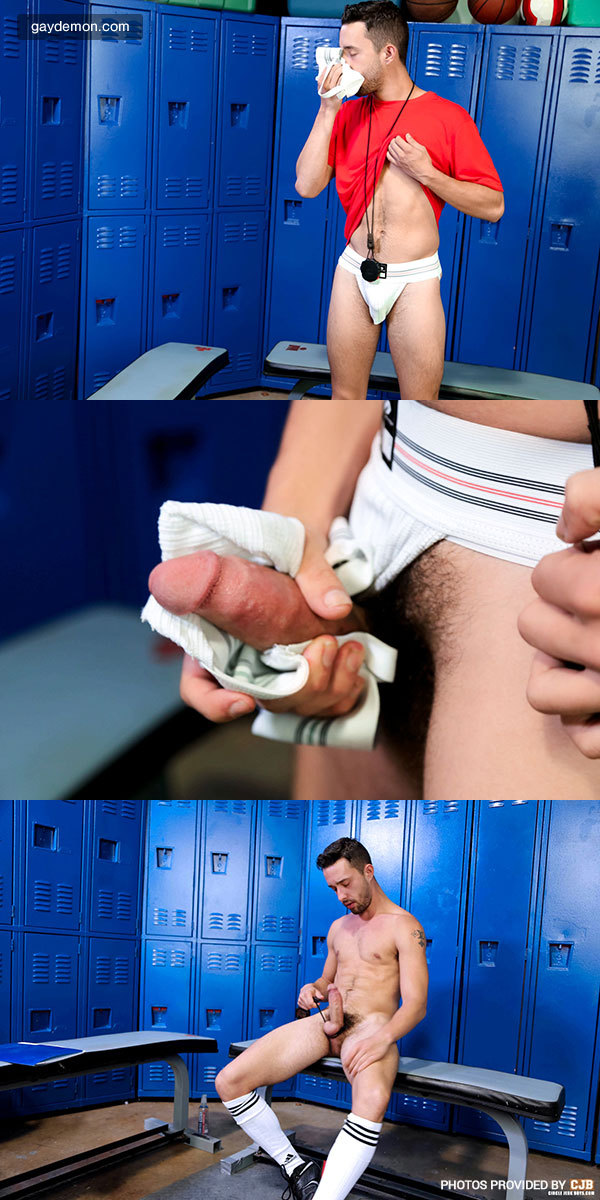 When I was 15 years old, my family took a vacation in California and we stayed with my dad's sister. I bunked in my cousin Paul's room. I guess he was about 19 years old and had the hairiest legs I'd ever seen. He was also pretty good looking and sported a moustache. One morning when he wasn't home, I found his sweaty jockstrap on the floor. I pressed it against my face and smelled Paul's musk. I wanted to jack off, but there were too many people running around the house. I did think about tucking that jock in my suitcase, but ultimately I was too frightened to do even that.
Isaac Hardy's new scene at Circle Jerk Boys took me back to that horny moment in my cousin's bedroom. I love it when porn does that. Back in February I did a video post of Toby Spring using his sweaty jockstrap to jack off. After a good stroking session he blew his load onto the jockstrap. And this latest scene has Hardy finding Toby's smelly and jockstrap in the locker room. (Man, four months is a long time to wait for a sequel.)
Now Toby's jockstrap is going a second round fueling Isaac's jack-off session in the locker room. He snorts it while stroking himself. Then he wraps his long hard-on in the jock and continues fisting his meat until he blows all over himself. Man, this is exactly what I should have done way back then. Carpe diem, I guess. Oh well, thinking about my cousin's smelly jockstrap and watching these dudes doing what I wanted got me all the hotter.