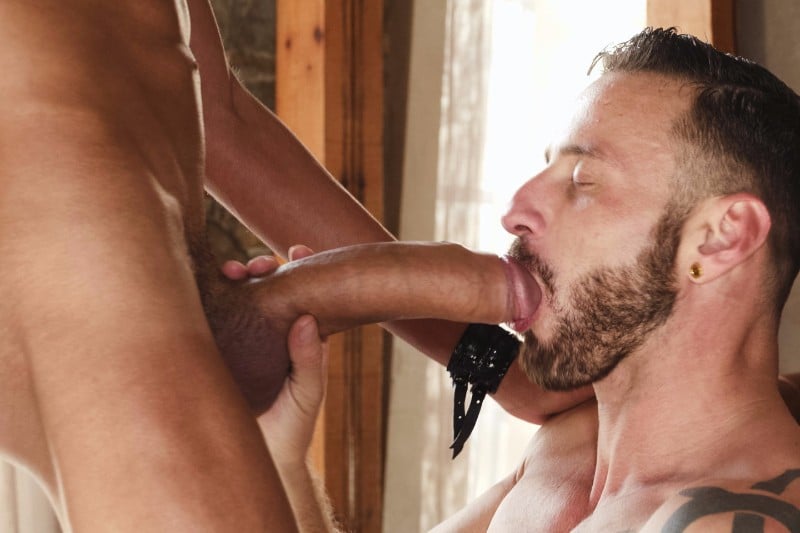 See Eduardo Picasso's Giant Cock in 3 Videos
Good grief, look at that monster. Need I say more. Get in here, you won't believe your eyes.
Eduardo Picasso is a 23-year-old top from Brazil and he says that he has trouble finding bottoms who can take his super-human cock. You think? Geezuz. It looks like one of those humongous dildos you see sitting on the shelf an the sex toy store and you think, "No fucking way, that's not possible."
But Spanish hunk Antonio Miracle is willing to give it a try. Eduardo didn't waste much time with Antonio's mouth. Why would he? Miracle is barely able to comfortably swallow a third of it. The young Brazilian bends Antonio over the couch and slides deep inside, making him gasp hard to catch his breath. If you're a fan of gigantic cocks plunge fucking a greedy bottom, you'll love this scene. Eduardo is killing Antonio, but he's not willing to admit it and takes every inch.