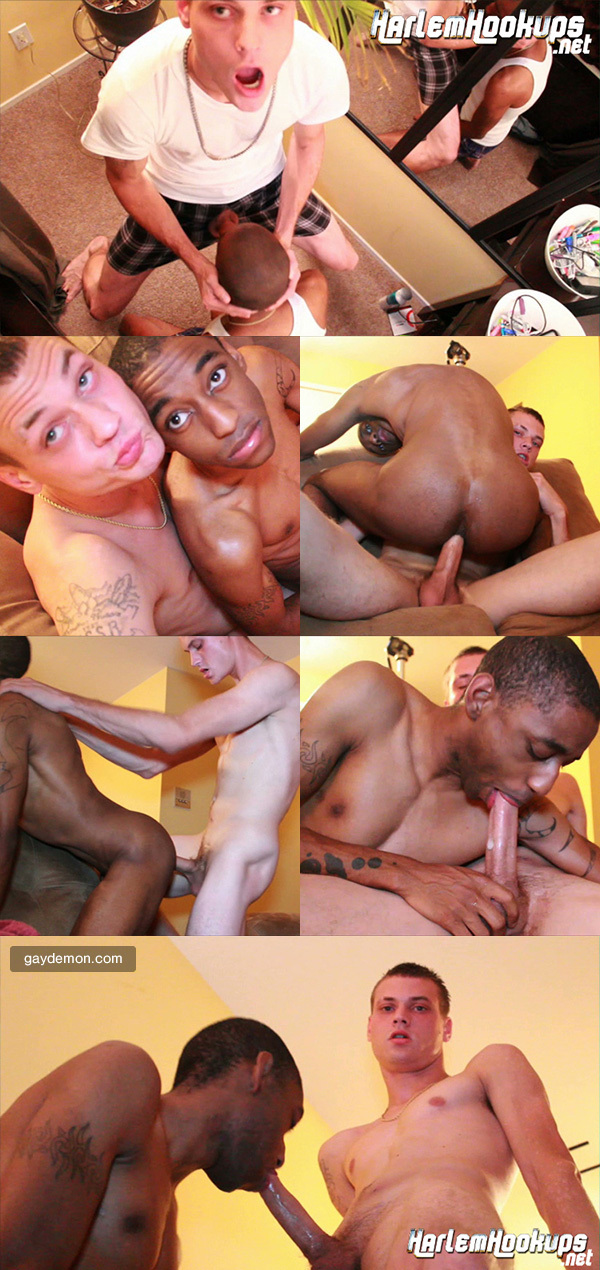 Rogan Hardy seems to have a knack for picking up straight guys and doing them on his site Harlem Hookups. I don't know about you, but I have a hard time believing that a guy can unload three times in Rogan's ass, then come back a week later for some head and still call himself straight. But then if you've ever seen Rogan sucking dick, you'd be a damned fool not to sit back and enjoy this cocksucker bobbing on your dick -- he gives some of the best deep-throat head I've see. And maybe that's the secret.
Rogan met this dude one night on the way home from a bar. They got to talking and then the dude says, "I'm not gay but I love to get my dick wet." They headed back to Rogan's place and this dude shoves his 8.5 uncut dick in Rogan's bare hole not one, but three times and unloads a good nut each time. And now this straight dude is hooked -- Rogan can't get rid of him. They hang out a lot and this horny guy even finds other straight guys to fuck Rogan's ass. You buying it?
Rogan says one of the tricks to getting and keeping straight dudes coming back for more head and ass is his big-screen TV and "Grand Theft Auto 5" -- they'll never leave, says Rogan. Sometimes this straight dude sits back and plays GTA while Rogan nurses on his big dick. Now that sounds like a lot of fun regardless of what you call yourself.