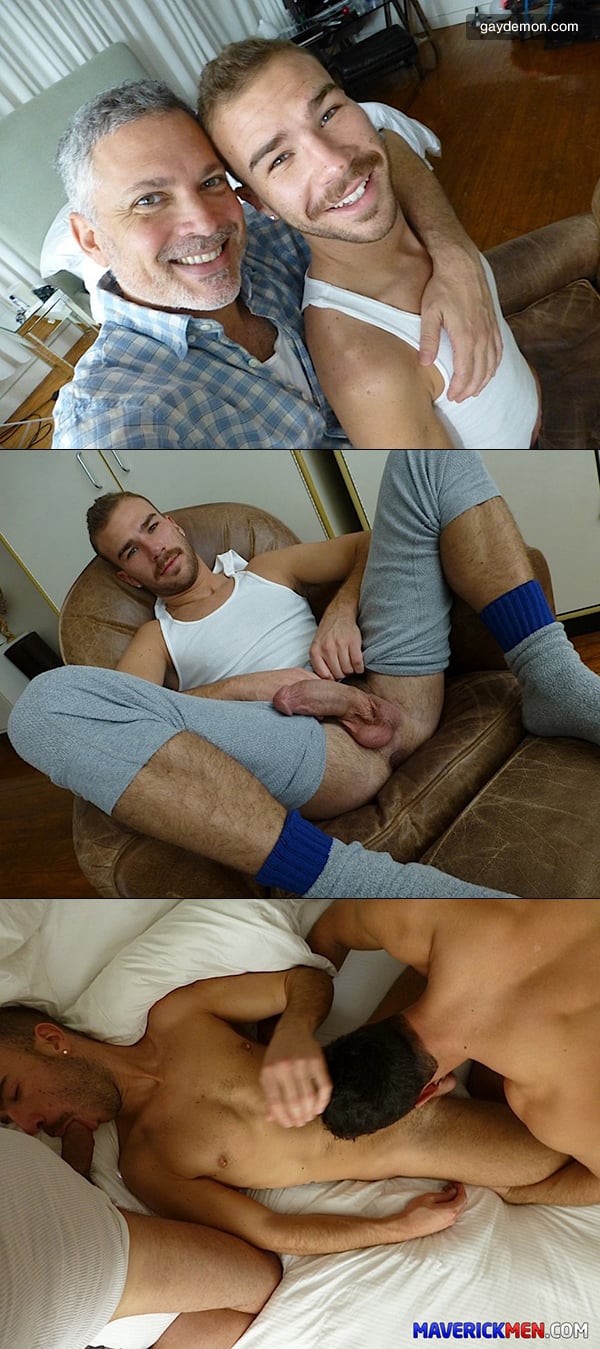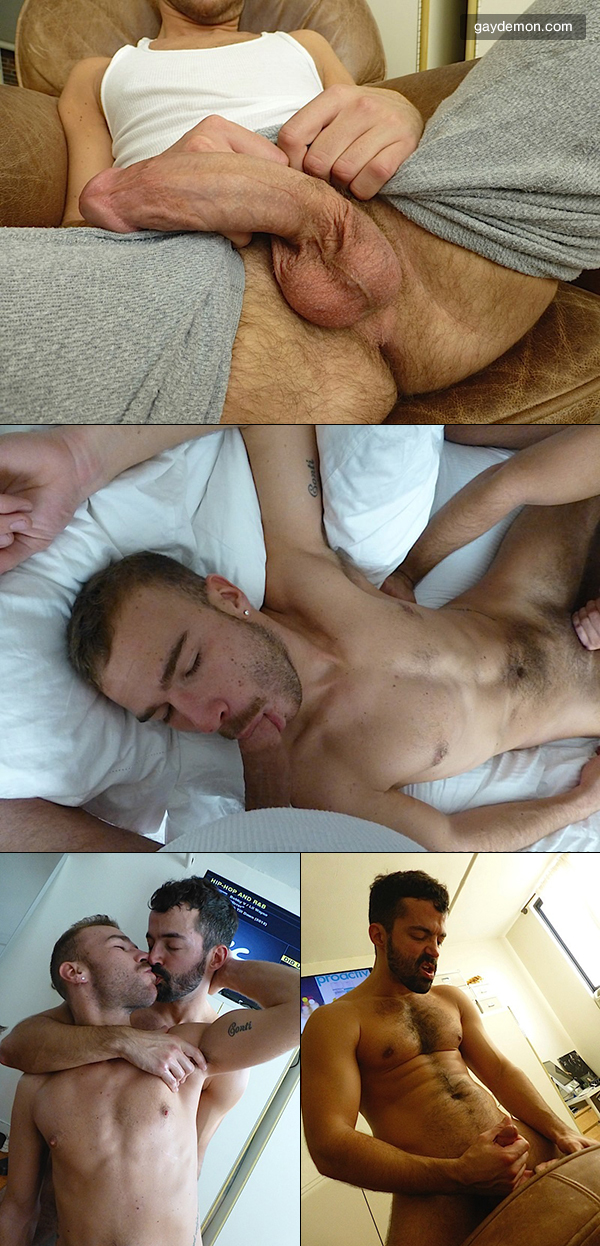 So I'm thinking of putting up a Kickstarter campaign. Apparently if you're a hot daddy (or a couple of them), all you need is a video camera and sexy young guys will flock to your apartment so you can fuck them. I'm told that I'm sexy, and I'm certainly a daddy (albeit a bottom one), but I'm sure if I buy a camera I can still get lots of sexy, horse-hung guys like PJ to come over to play and film. What do you think?
Maverick Men are two of the luckiest bastards in porn, and I'm jealous. Last year they posted a couple of pictures of their threeway with blond stud PJ and those pictures have been retweeted and retumbled over and over. Finally this week, Maverick Men have gotten around to posting the video. What a hot fucking session!
I'll keep it brief because you really want to head over to Maverick Men to watch the preview video. PJ is an awesome deep throater. They jam him into a big comfy chair with his legs slung over the arms and take turns ramming his furry hole. He rides one of their dicks and blows cum all over daddy's chest. Then he gets his face spunked by the other. Whew! I really want my own camera now.