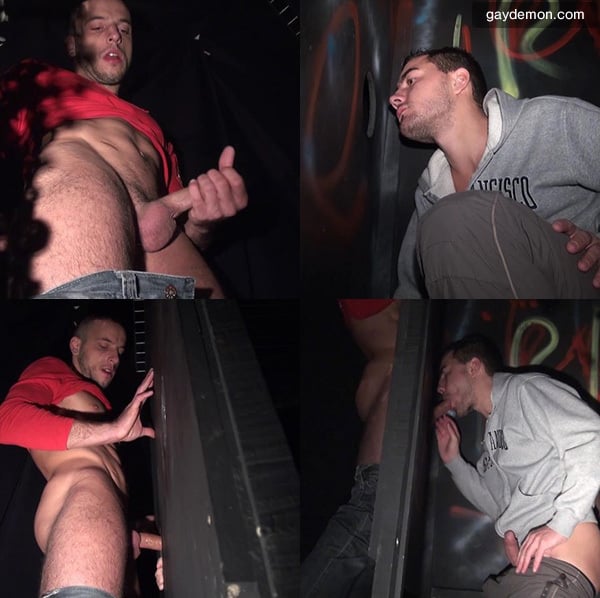 Glory holes are a lot of fun if you're looking for some no-fuss blowjob action. Sometimes I just want to get on my knees and suck a mess of dick; I don't want your hands on my head, I don't want you pushing down my throat -- just stand there and let me suck your cock. Julien Wellman is watching and waiting for a nice cock to slide through his glory hole in this French Dudes video.
But as it turns out, when the camera pans out, Julien already has his sights on a hot dick -- Stany Falcone is leaning against the wall stroking. After teasing this blowboy, Stany finally moves to the wall and shoves his meat through the glory hole. Julien happily slurps away on Stany's delicious bone while stroking his own dick.
Julien is disappointed when Stany pulls out of the glory hole, but Stany's not leaving, he's just coming around the wall to see if he can get his dick inside Julien's ass. Stany feels Julien's hot little butt with his hand and teases the lad's hole with his fingers. Then Julien stands and bends over and presents his ass for filling. Stany drills Julien hard until the bottom unloads his nuts all over the floor.