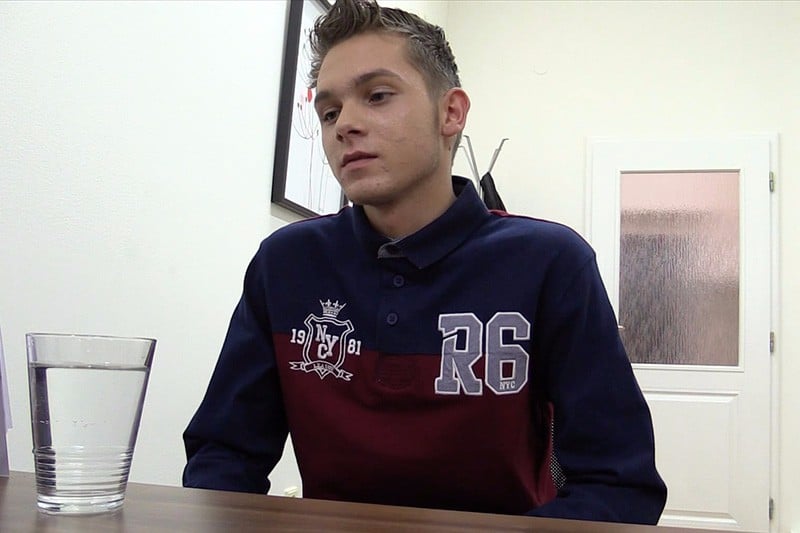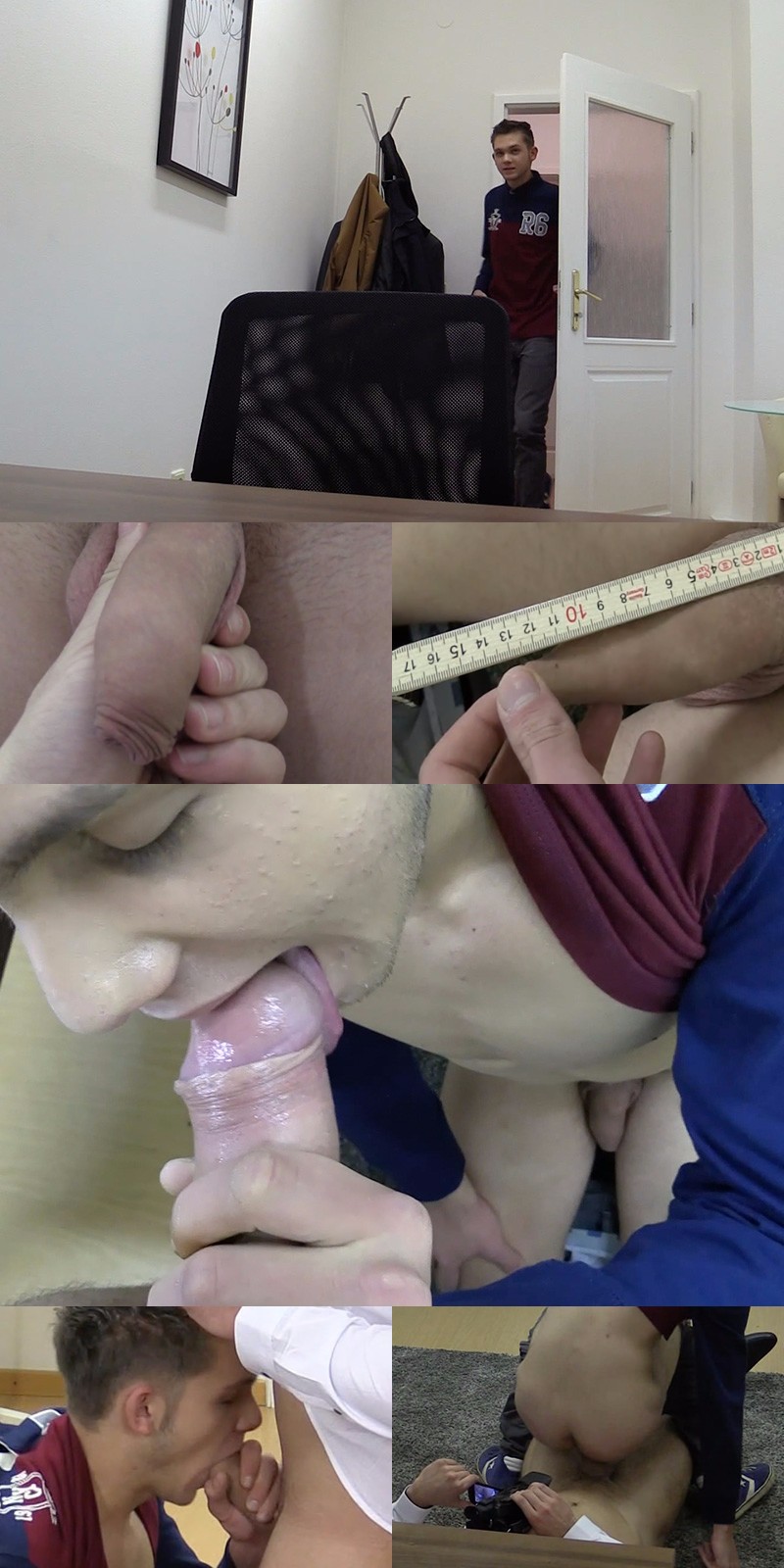 Watch More Guys in their Horny Job Interviews
We've all encountered tough questions during job interviews, but poor Filip gets the shocker of his life. "I think you're attractive," begins the interviewer. "Would you be willing to get naked? I'd like to have a look at your penis." Come inside and see what Filip does.
In the interview just before Filip's, the guy just got up and left when the executive posed this question. He said something like "that's not going to happen" and walked out the door. But Filip is a little more shy, and he really wants the job, and frankly, he doesn't seem sure that this doesn't happen regularly in job interviews. "So I'll take my close off and that's all?" he asks. Sure Filip, this is Pornland so just strip and you can be on your way.
Of course the interviewer wants to touch Filip's cock, and even measures it. Then he offers the lad more more to suck dick. After Filip gulps down the executive's dick, the interviewer throws more cash on the table, a total of 30,000 crowns, to see if he'll bend over and get fucked. Filip is nervous saying that he's never done this before, but that's a lot of money, so he bends over.