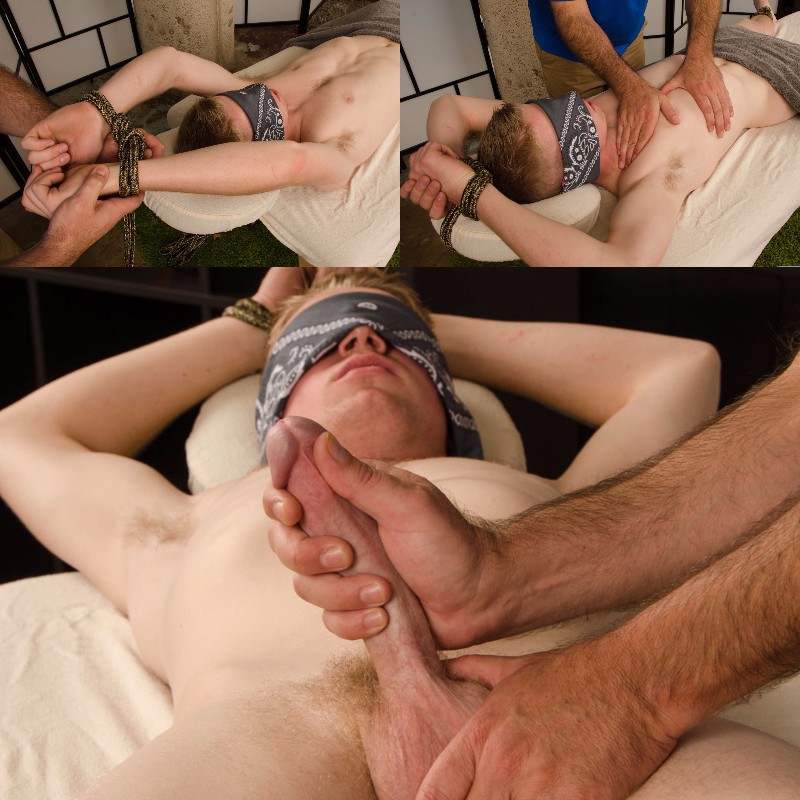 Watch Amateur Guys Getting Handjobs & Oral Sex
Zach did a jack-off video a few weeks back and Spunkworthy owner Jason always asks the guys if they'd be up for a happy-ending massage. Zach was dead set against doing anything that involved another dude. A couple of weeks later, Zach emailed Jason asking, "What about doing it with a blindfold that covered my face?"
The funny thing is that Jason hasn't even touched Zach's cock and it's already rock hard when the towel comes off. Watching Jason fisting Zach's long, skinny cock is a horny sight -- I love this dude's dick.
And the equally funny thing about Zach is that he squirms with absolute ecstasy when Jason finger fucks him. With Jason's digit buried in his hole, it's not long before Zach's body convulses and his cock explodes. It's an intense orgasm to watch.