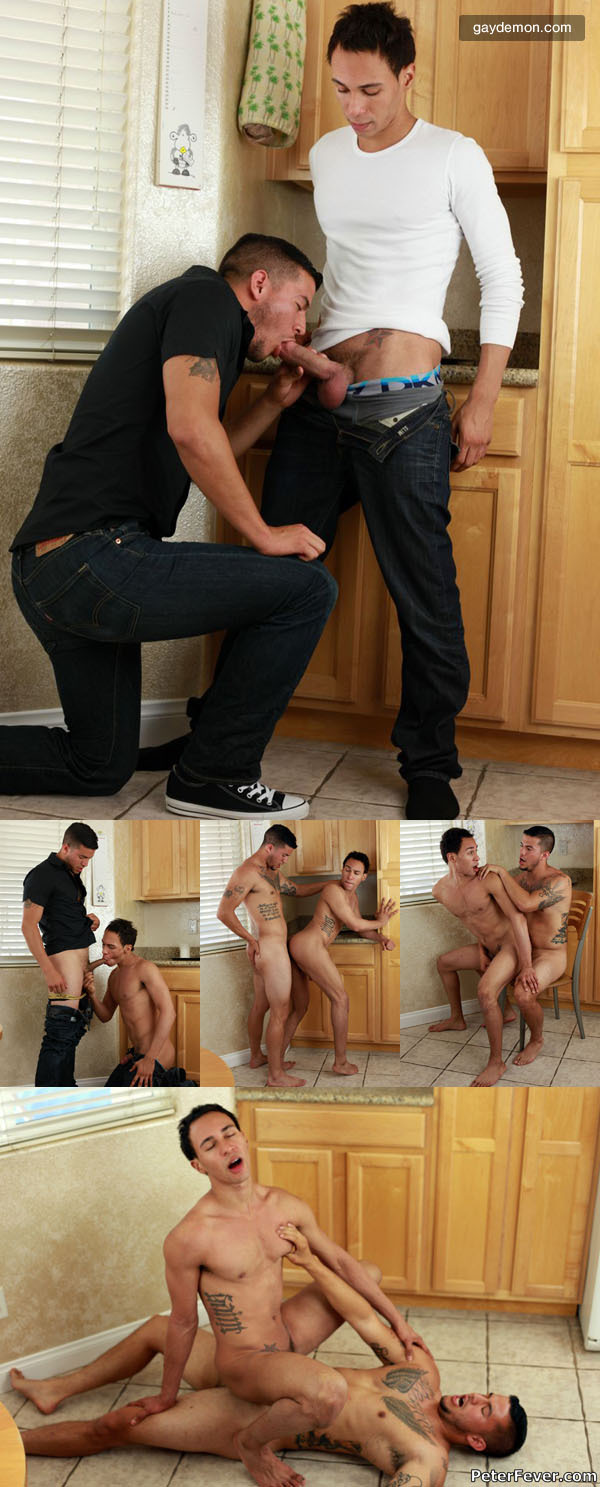 In the continuing saga of "The Asiancy" from Peter Fever, the second Episode of the eighth Season is out and it's a doozy! It stars the amazingly well-hung Latino Santiago Figueroa and the sexy Puerto Rican hottie Rick Maverick.
Santiago is home alone - it's Halloween and there's a knock at the door. He answers it and finds the handsome Rick Maverick there "Trick or Treating". He's obviously too old for it, but he's one hell of a sexy guy, so Santiago pretends to fall for the gag and says there's some candy inside, and that Rick should come on it while he finds it. Rick follows Santiago into the living room where Santiago rummages around in a cupboard drawer, pretending to look for candy, but in reality he's unzipping his pants and exposing his already rock-hard cock - then he turns around and offers his big lolly-pop to Rick, who is most impressed and quickly takes it in hand and drops to his knees to start licking and sucking on it!
Next we see Santiago riding Rick's uncut cock (seemingly bareback, as I can't see any condom anywhere) in several different positions. Rick sure seems to like pounding his partner's arsehole rapidly with his cock, and by the looks of pleasure on Santiago's face, he sure seems to like riding Rick's cock too. They finish off with Rick lying on his back on the floor with Santiago sitting his butthole down on Rick's rock and bobbing up and down while jacking his cock with the same rhythm!