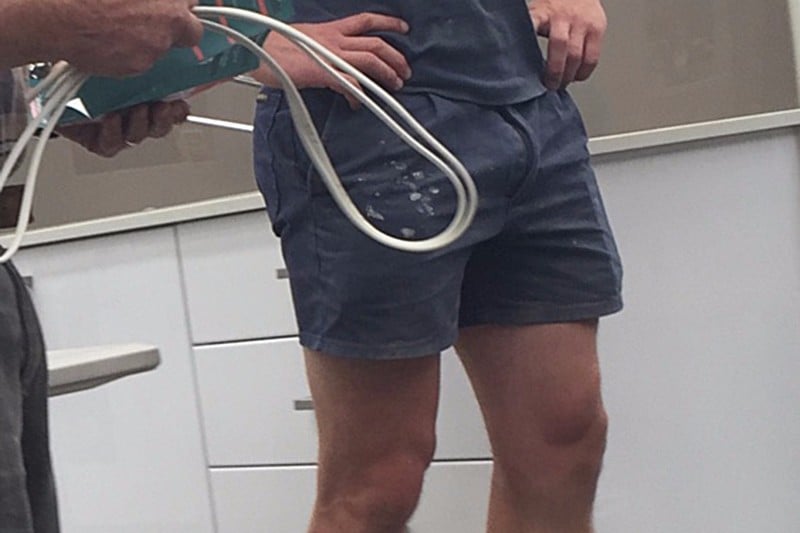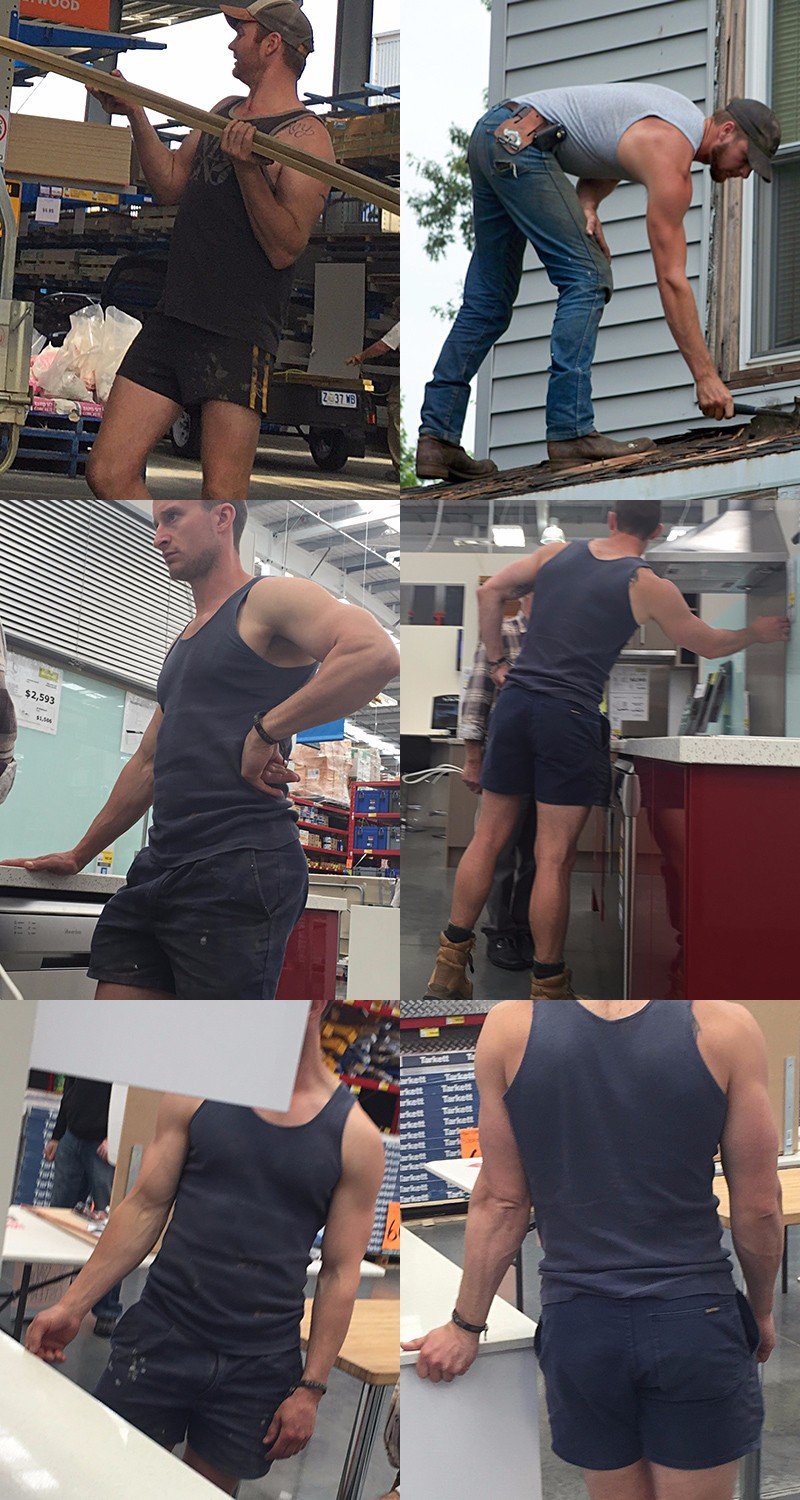 These working fellas are so darn cute! The hours they must spend in front of the mirror to get that carpenter / construction worker / dry waller look could not have been better spent. Is there a secret store where they can buy pre-soiled, wrinkly clothes and lived-in work boots for that touch of realism!?
Bravo! But I sense celebrity stylist Rachel Zoe may have had a hand in this.
There's the slight possibility these guys actually earn a living in the physical, constructive arts, but there is no chance they aren't self-aware of their appeal to clients, random onlookers, Home Depot checkout clerks and homos.
Yeah I said homos because I figure they're all into homos, like to suck their dirty, sweaty cocks off after a hard shift of shifting bricks and lumber and whatever the hell else they do Paint I guess.
So they may want to paint their cum on a guy's face. What could be more working man than that?
Wearing a helmet while he did it, that's what.
Am I in Maurice right now? You know the amazing, groundbreaking, male-male love story set in early 1900s England by Mr. E.M. Forster? Read it if you haven't yet. Or at minimum see the movie, but read it. Sexual desire for the working class man is a key theme in the plot. And it was such an amazingly taboo book that he didn't want it published until after his death so it wasn't. I could Wikipedia this to get all the details right but I'm too busy staring at working class guys right now.
Besides, with all those construction workers hooting and hollering and making hoards of women uncomfortable, gawking right back at them seems only fair. Though I guess feeding their egos and swallowing their cum, maybe being fucked by one or two (a day) isn't exactly punishment. Except maybe for your asshole.
All that said, these guys are real people and some are gay of course, and looking for an LTR so say hi like you would to anyone you're drawn to. They might say hi back. Maybe make you breakfast someday. Buy you a sweater for your birthday. Before punishing your asshole of course.
[Photos via Everyday Hotness and Random Hotties]