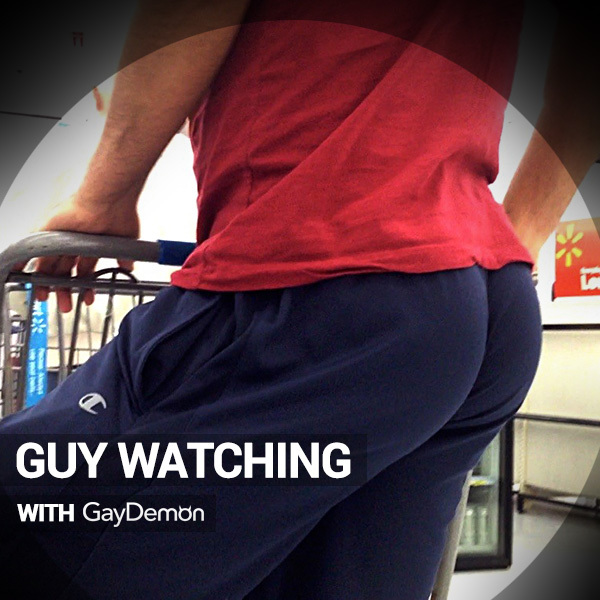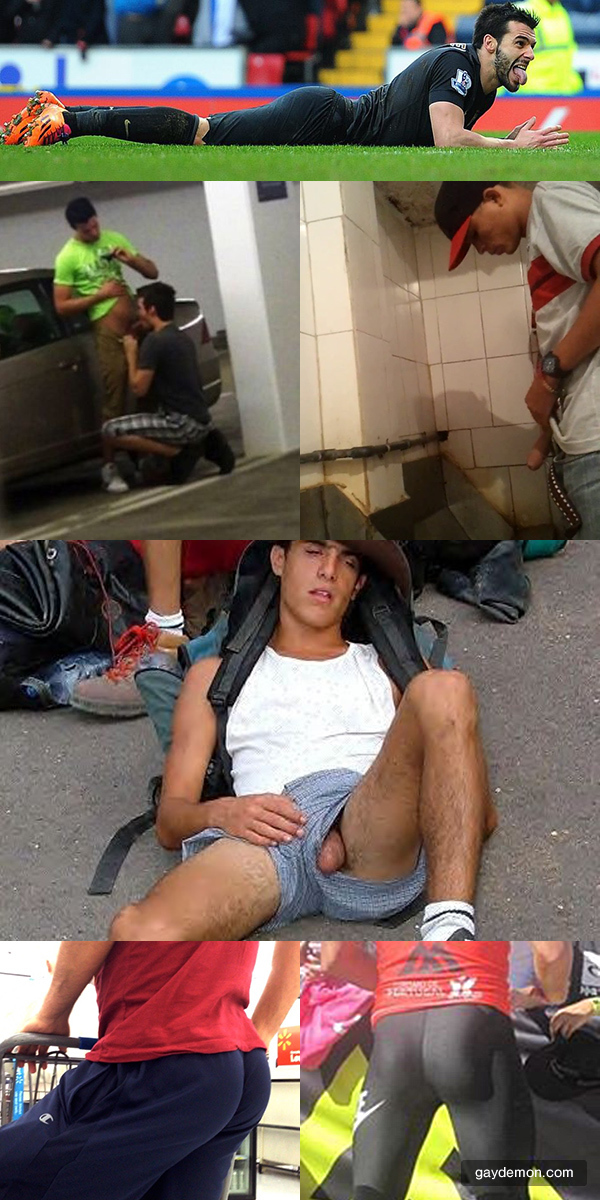 It's a Guy Watching first. Check out the guy getting head in the parking garage. He's taking a POV shot of the cocksucker while both of them are getting their photo snapped by a peeper. It's like that Spy vs. Spy comic (minus the black and white pointy hats).
This makes me want to spend an afternoon hanging out in a parking garage, and you just know it's a mall parking garage full of married trade. Or horny gay guys frustrated by the prices at Banana Republic, so they are enjoying their own kind of banana republic, where the flag doubles as s cum rag.
And isn't it funny that the world is teeming with sports fans who can't admit that anywhere from 51 to 100 percent of their interest in that sport is due to the attractiveness of the athletes? Makes me wonder what idiot decided the modern Olympics would require clothes. I mean, I get that shoes part, and sometimes other special gear is needed, but otherwise, let's have nudity next time. The number of cities competing to host the Olympics would dwindle to San Francisco, Sydney and Des Moines.
Seriously, Des Moines, Iowa is full of naked people. And cows.
We interrupt this post for a public service announcement: Leo Alexander has a giant penis. I repeat: Leo Alexander has a giant penis. Proceed with anal caution.
If you're still here, you show amazing restraint. Or you want to check out the eye candy in this post a bit more before you pop over and pop one out to Lucas Entertainment exclusive Leo. Definitely a cock you want to see in motion.
Okay, I'm off to that parking garage. Maybe I'll bring a date. Shared voyeurism is a totally great way to get to know someone. It's best to establish the gleeful pervert thing from the beginning in any relationship.
[Photos via Guy from Behind, Spy on Cocks, Hot Sports Bulges and Butts]