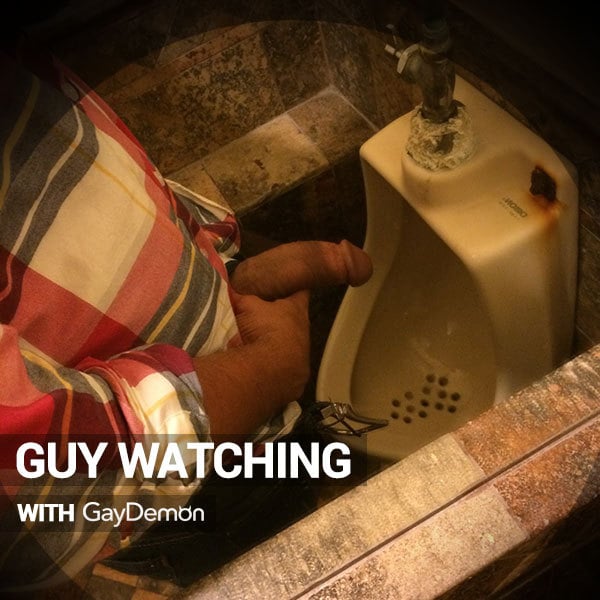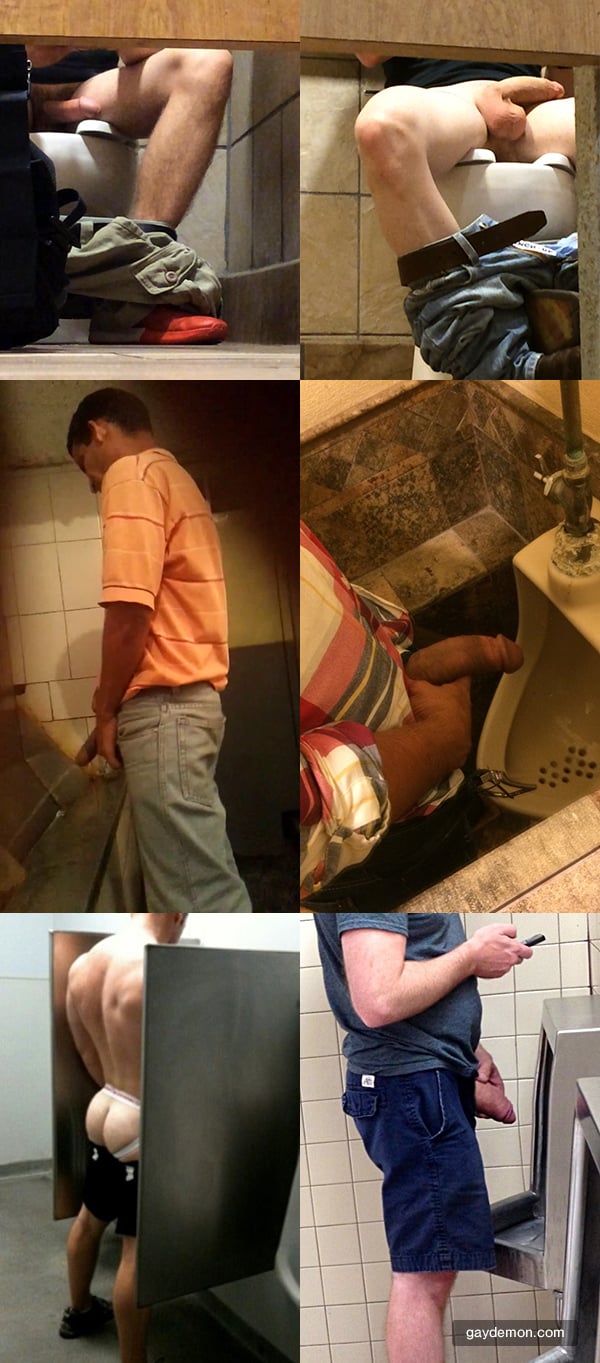 Hey, you know how you can set your cell phone to be silent, including when you snap pics? That way, it won't make that fake shutter clicking sound. And that way, you're free to sneakily take pics of guys doing their sexy bathroom things.
That may mean pissing, jerking off in a stall, or just flashing their ass to no one in particular. Except of course your waiting camera lens. Isn't sort of violating someone's privacy then jerking off to it later awesome!
I keep jerking off in public bathrooms but so far I've not been snapped. What's a guy to do? I might have to place a help wanted ad for a men's room photographer. I want to get the right guy though. I'm not going to jerk off in a public bathroom for nothing. So I better ask for references from other guys he's peeped on. Wait, this needs to be a formal interview process so I'll rephrase that "guys upon which he's peeped." Voyeurs hate poor grammar.
I'll settle for one decent reference from a guy upon which he's pooped. Close enough.
The key to surreptitious bathroom stroking is no lube. I mean squish squish squish is not sneaky. The key to purposely obvious bathroom stroking is lube plus moaning plus doing it in the mall food court. I guess that's not a bathroom but sometimes you just have to be noticed.
Do I recommend spying on guys in stalls? Well once you're already standing on the stool you brought in with you, you might as well look.
Obscene things happen in private bathrooms too. Take a peek!
[Photos via Hobart Glory Hole Hunter and the subtly named Fill My Hole With Cum]