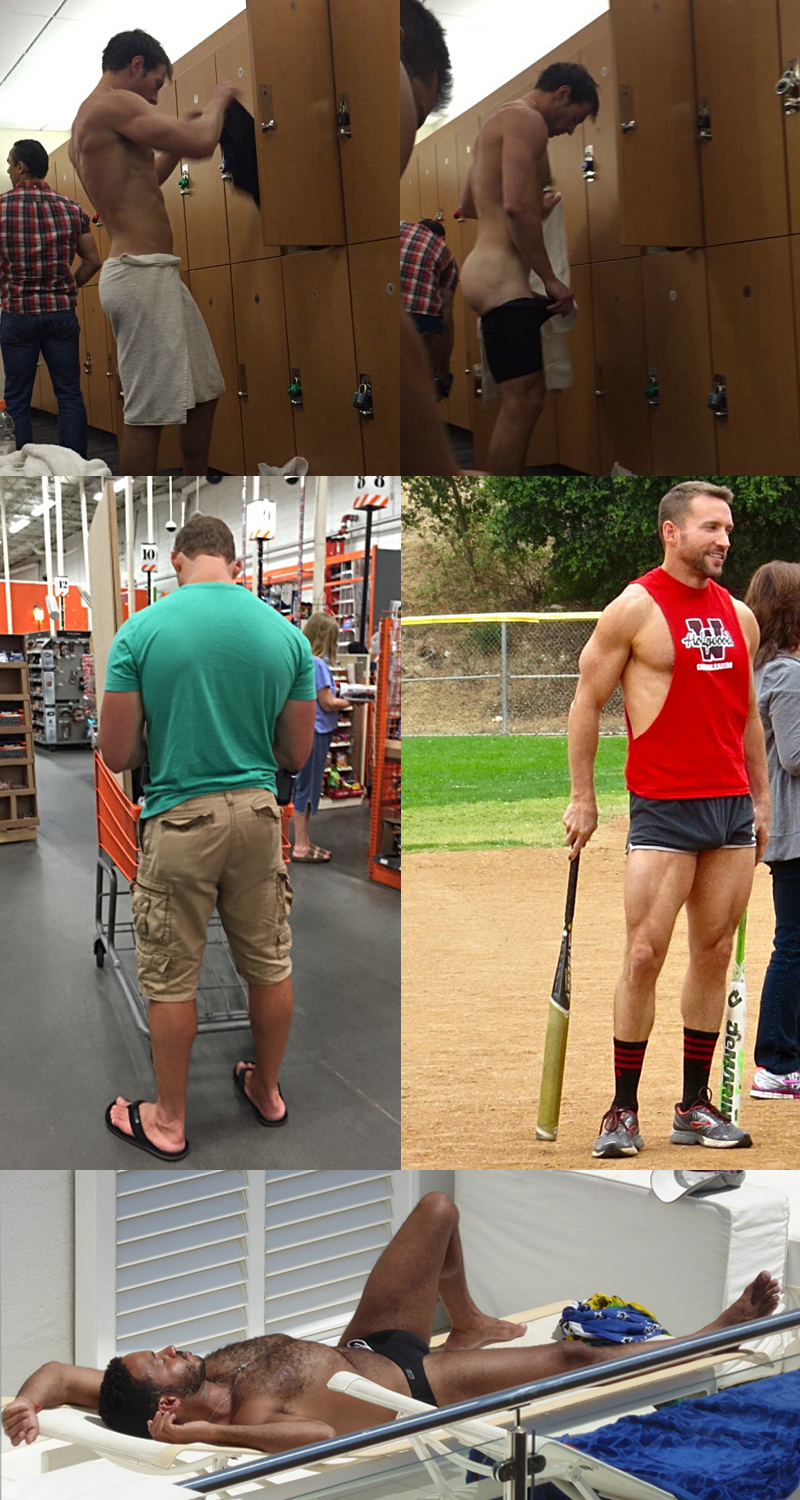 Apparently I have a jock addiction. Need to see them. Need to jack to them. Need to watch them do their jock stuff, PG, R and XXX.
Really wishing I had the power of invisibility (and throw in silence and desolidification, the latter so I can walk through walls and guys can walk through me). That way I can be the ultimate guy watcher. Thankfully, just like the movies when someone can walk through walls somehow they don't fall through the floor, so I can maintain my place in the men's locker room and even follow a certain guy home if I wanted.
Awesome, my fantasy is creepy as hell! But don't worry, you shy guys. I don't actually have super powers. But I do have the super power of staring at pictures others take, thus bringing masturbatory life to their work. It's like if I'm not here to be turned on by these pics, then the world will stop spinning. Or the naked guys in hula hoops will stop spinning. Or something like that.
I like jocks. I really do. I don't actually care if they can play a sport. I just want them to look like they could. Now that Ultimate Frisbee is potentialy going to be an Olympic sport (maybe by 2024), I'll have a whole new type of jock to seek out. I think their look is about headbands and jockstraps. Not much else.
Though it will be the perfect sport for bisexuals to watch as teams are composed of men and women. Frisbee is the great equalizer. I think it was Napoleon who said that. He was really ahead of his time. And then he died.
The ultimate sport I see most often in real life though is the sport of guys working out in order to increase their chances of getting laid. What a great sport! The getting laid part that is.
[Photos via Muscle Daddy Lover, Every Day Hotness, Candid Crotch and Male Models with Big Cocks]