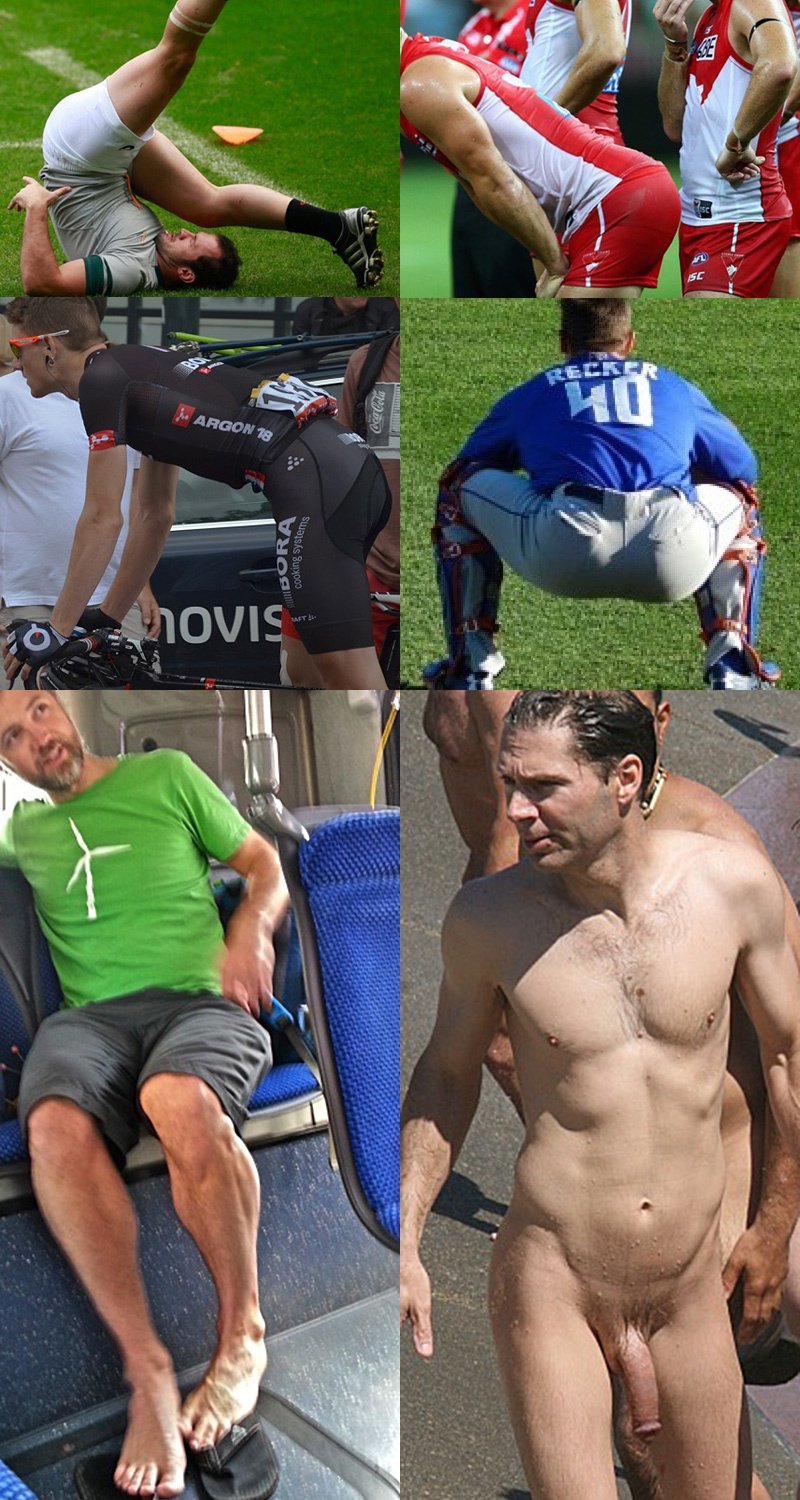 Men in motion. I can't even take it. I mean, hello, look at these fellas. Look at them. You get what you need out of a look but you want more now. What the hell was the world like before photography?
I guess people did dirty paintings and stuff. With extreme artistic value of course. And with dicks and ass.
Appreciation of the body is a huge part of sports fandom of course. The body discipline, skill, power, precision, even grace, are all to be admired. And yeah, who wins matters too. But the team of hunks that comes in second is still a team of hunks.
I'm hoping for some tell all novel much like Oldest Living Confederate Widow Tells All. Something like Oldest Living Locker Room Towel Boy Tells All. And it better involve some jock-related orgy. Or set it in a YMCA and it can be a dad-related orgy. Or set it in a YMCA in West Hollywood and it can be a jock-dad orgy. Some guys are both.
I guess most of those guys are snapped up by the gay masses pretty quickly. Like Zachary Quinto has a 26 year old boyfriend. Wonderful, I'm not jealous at all. I mean of the 26 year old. Spock is hot.
But its not science fiction to say that some jocks are dads and dads are jocks and they fuck each other. See for yourself.
[Photos via Hot Sports Bulges & Butts, Real Candid Men and Welsh Lyrca Guy]