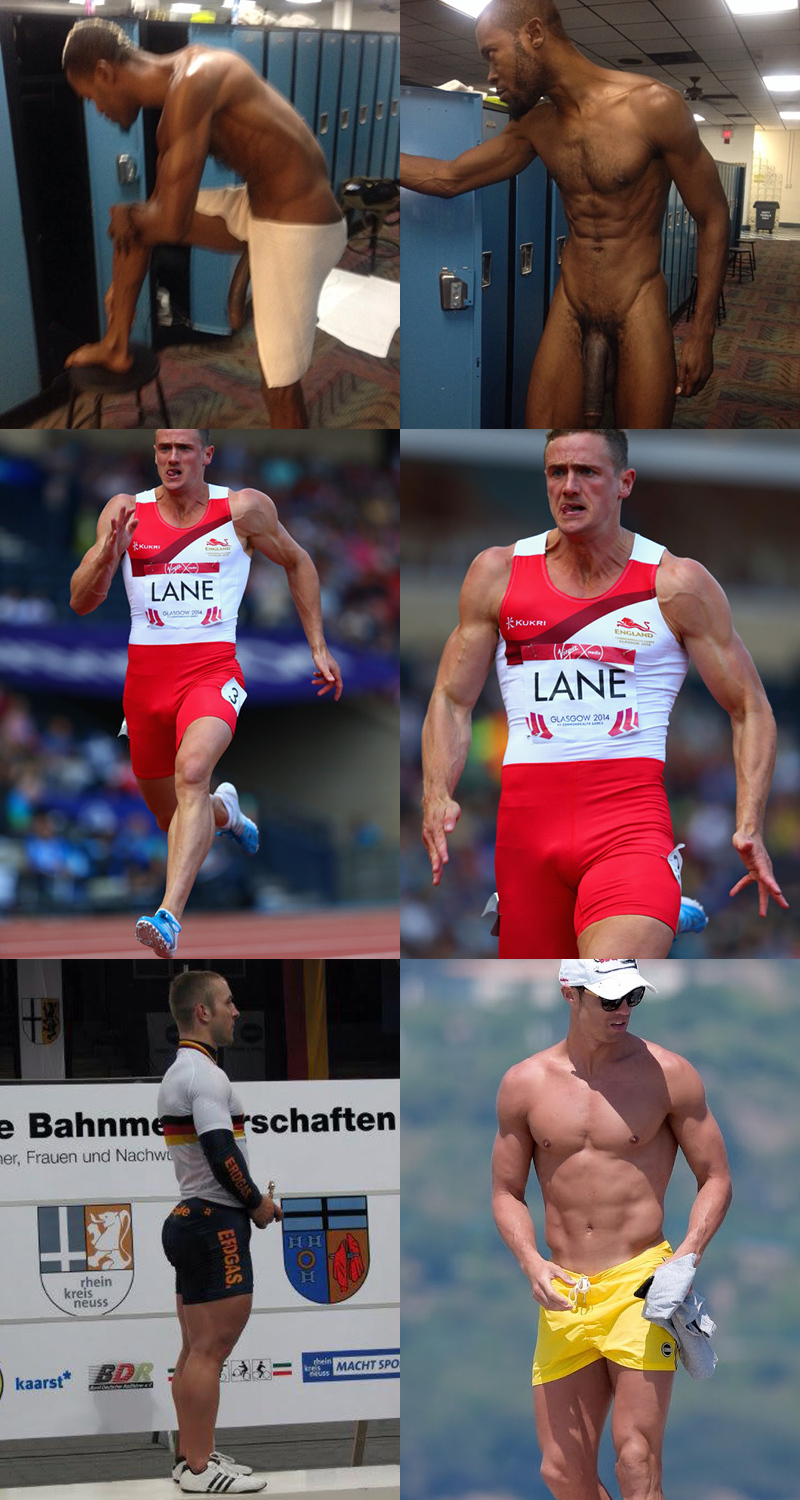 I want to visit jock paradise, do you? I haven't quite managed to find it though. I'd heard the way there is Exit 57 off the New Jersey Turnpike, then take a hard right at the Howard Johnson's Motor Lodge and go down the alley between JoAnn's Fabrics and the Christian Science Reading Room.
But all I found was Madonna's career.
My gym's a better bet, but now that so many gay folks are out, locker rooms just don't have the same vibe. It's like online cruising took the cruising out of the offline world. Or maybe I need to join a new gym.
I think there are some in Europe in which people can work out naked, except for shoes of course. Towels on equipment are de riguer I suppose. Except on Tuesday nights aka "Muscle Sweat Night" which has proven to be a big success.
Maybe I can't make a dream gym or other dream jock paradise come to life but I can do my part by working out super hard and wearing clothes that make other guys super hard when they check me out. And maybe I can take a keen interest in bike races. Because the staging area has a whole lycra situation going on. And biking does wonders to legs and asses and also triceps. Seriously check out cyclists triceps. All that leaning over does a body good sometimes.
I'm really going to start voting for candidates who support my dream of a jock paradise. Federally-subsidized gym memberships would be good. And federally-subsidized superfoods, whatever the hell the superfood of the moment is.
But mainly I want to see hot guys in motion. Muscles bulging and flexing. And in the right situation, dicks swinging, mine and theirs. Vote for that.
[Photos via Full Hardon, And One for Your Dreams, Candid Crotch and Welsh Lyrca Guy]