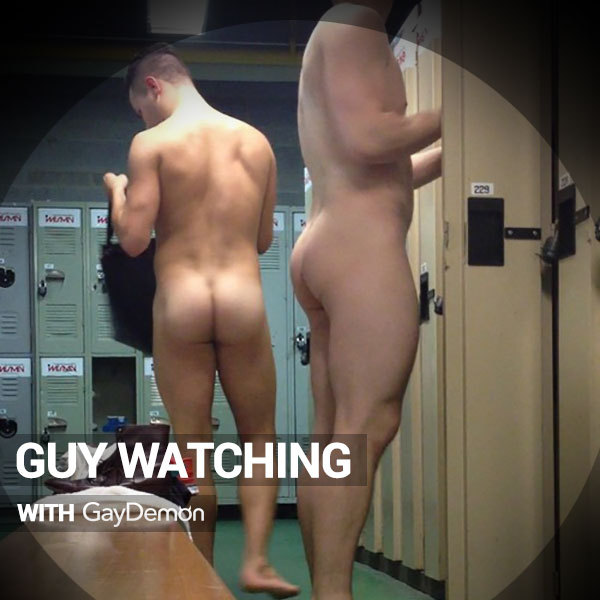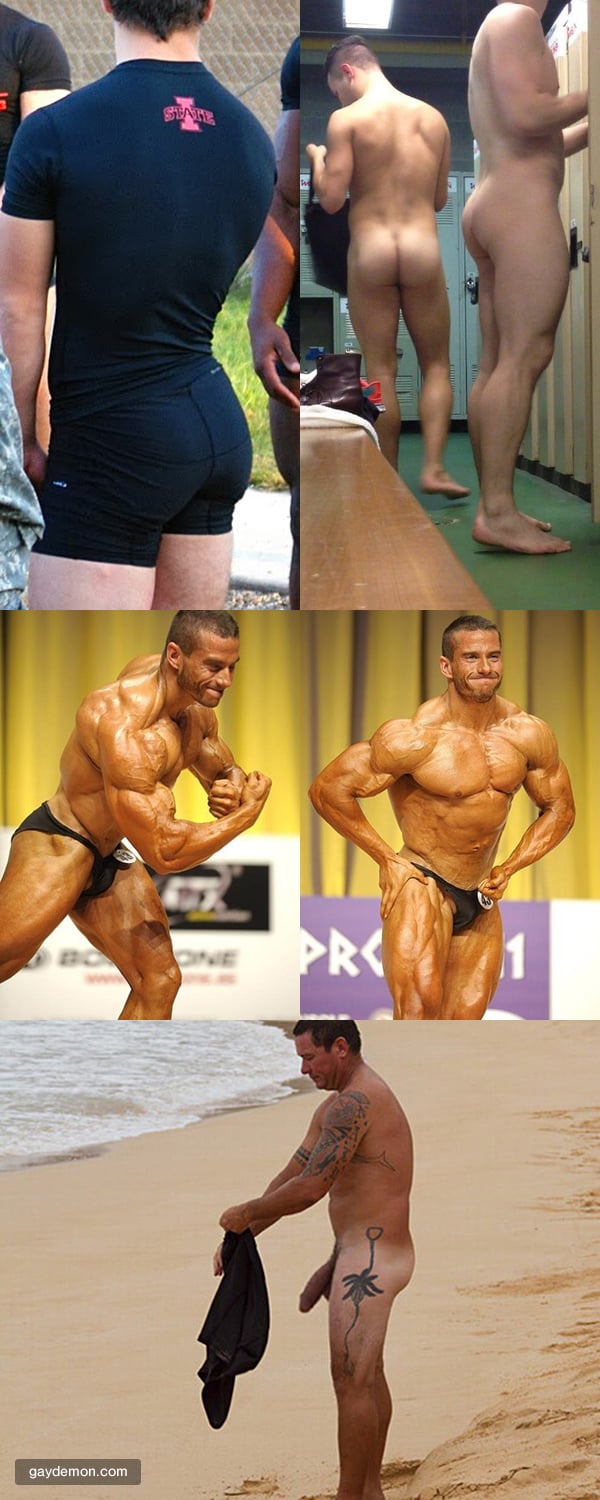 Jock gear counts as jock gear whether it's on or freshly off. So if a naked guy is standing there with a swimsuit in his hands, that's a hot jock gear moment. However is a guy goes into a sporting goods store and strips down by the rack of swimsuits, that's not a hot jock gear moment. It's guy's about to get charged with indecent exposure moment. Which, okay, is also hot! Indecent exposure is kinda charming, right?
But does it qualify as guy watching when the guy's a bodybuilder in the middle of his posing routine and begging everyone to stare at him? Yes, when he's inadvertently flashing sack. Smooth bodybuilder sack. If you're in that situation, probably don't storm the stage and lick sack. You'll end up with a face full of grease and tanning lotion. And probably a very angry bodybuilder.
As for the pure ass locker room shot, more and more gyms are outlawing cellphones in the locker room. For five minutes because nobody can enforce it or cares. If you don't want to expose, keep an eye out for any device pointed in your general direction. If you do want to expose, take 75 minutes to change and probably you'll get snapped. Isn't that what locker rooms are for?
Hope you're having a fine guy watching day. Remember, you can try looking a little extra long if you want him to notice. Just be ready with a radically cool and groundbreaking opening line: "Hi."
Now here's a bonafide hot fucking jock in action. Or should I say self-fucking?
[Photos via Dick Slips, And One For Your Dreams and Married Gay Dad]