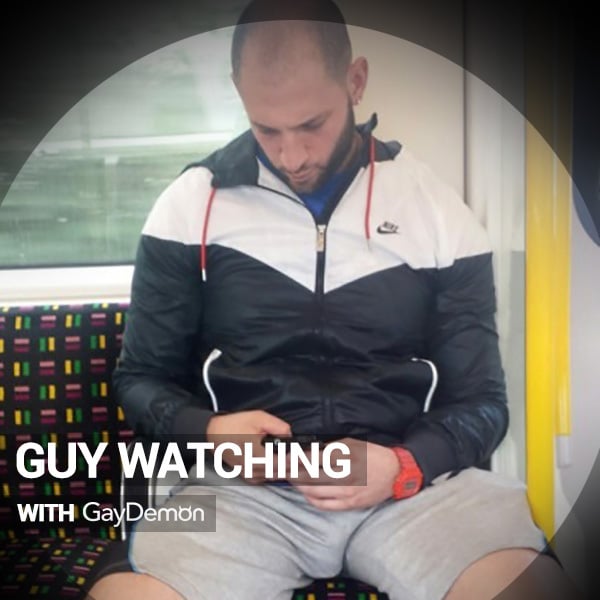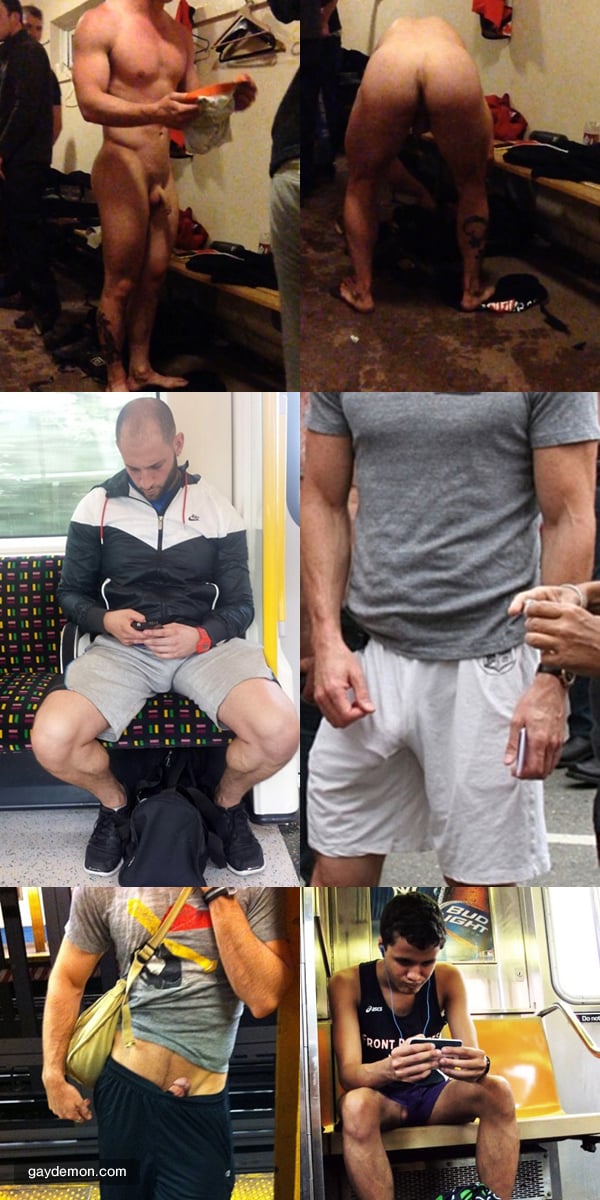 It's always time to seek out bulges, and if you're lucky, that rare dick poking up out of a waistband. All for waiting eyes. Dick is everywhere, yet there's never enough.
Sure not every situation is a porn movie in the making. Like the sneak pics of the locker room guy aren't necessarily going to turn into him getting anally probed like this lucky jock. But maybe if the pics weren't sneaky at all and he fully saw the photographer desperately capturing his image, he'd be flattered and show off one-on-one. Either that, or he might be angry and demand a blowjob to make up for the violation. There I go turning everything into a porn movie again!
New trend for 2015: extreme definition bulges. Captured in 4K-enabled video. I'm fine with the beard trend continuing. Whatever. I just want bulges to come back hardcore. Seriously obscene public bulges everywhere. Except if a guy is an actual creep. Then he can wear a garbage bag so I don't have to look. That'd be good.
I'm way less shy about checking out a guy's ass than I am his crotch. I guess because it's not really easy to get caught staring at ass, except if there's a third guy who catches you staring at the second guy. Or the ass guy has some sort of ass sixth sense. His ass just knows. At this point, I've forgotten the harm in being found out though. So the guy knows you're staring at his body.
Generally that's a good thing, though potentially unsafe I suppose. Not every guy appreciates that kind of attention. So maybe reserve it for moments where it's clear the guy is wanting at least some attention, or where you just can't help but stare. Helpless crotchwatching. Now that's a trend I can get behind.
[Photos via Flashrs and Private Made Public]