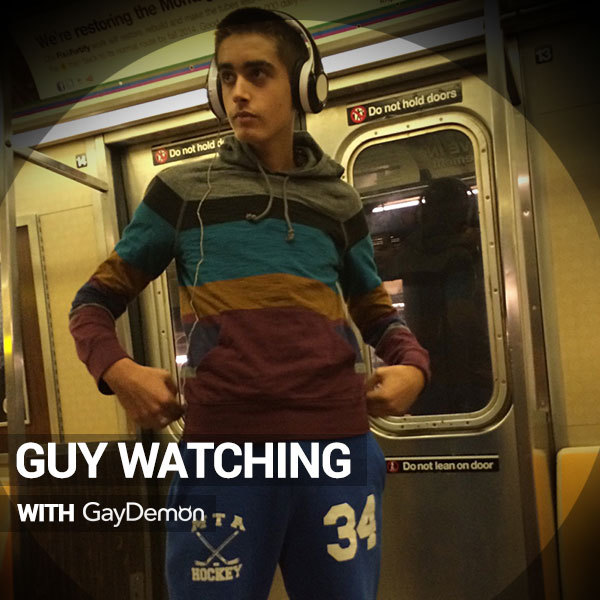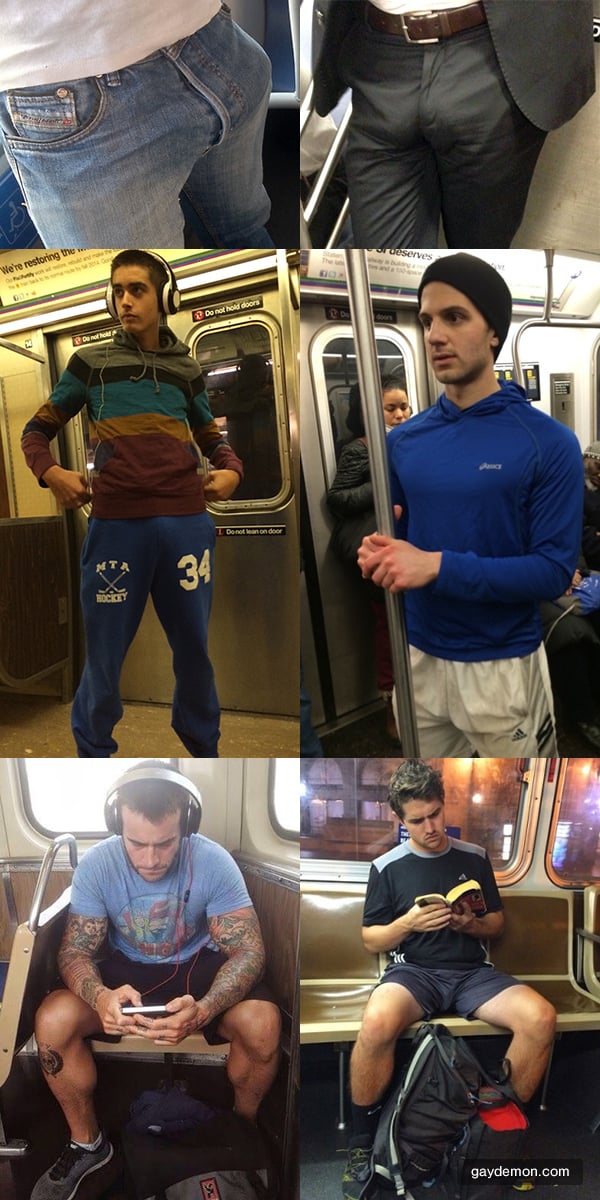 Hey look, it's hunks trapped in confined spaces, aching for someone special to interrupt their reverie and say hi. Or actually, it's hunks trapped in confined spaces further surrounding themselves with that commuter bubble that says really don't bug me. Because nobody really wants to be bothered by a creepy stranger nowadays, except the creepy stranger of your dreams.
So yeah, I see hunks on buses and trains just like the rest of you who set foot in public transport. And with most folks buried in their smartphone, or even weirder, an oldfangled book, the cock blocking is near automatic. Saying hi could get you ignored, a dirty look, or maced. But I refuse to give in. I think we all need to reassert that public gay cruising culture from days past. Make the damn eye contact (that's eye to eye and eye to crotch). Or if your crotch has some metaphysical powers then your crotch can look at some guy in the eye. Just draw that imaginary line and make it real. Fucking cruise.
Because if you're not lucky enough to end up sitting next to one of these dream guys and find some way to start a conversation, however rudimentary, you're going to need to use pure visuals and get all silent movie dramatic to flag someone's attention at all.
After all, it was Shakespeare who said "All the world's a gay bar, And all the men merely players. They have their exits and their entrances." Or something like that.
If all this is too radical, just say hi. Sure the hot guy in question may be radically homophobic, so keep it neutral. And develop those gay semiotics to work out if he's gay or not. Bring up Britney Spears or mascara or Britney Spears' mascara. Or cock. That will tell you and him what you both need to know.
[Photos via NYC Hot Guys and Unauthorized Portraits ]