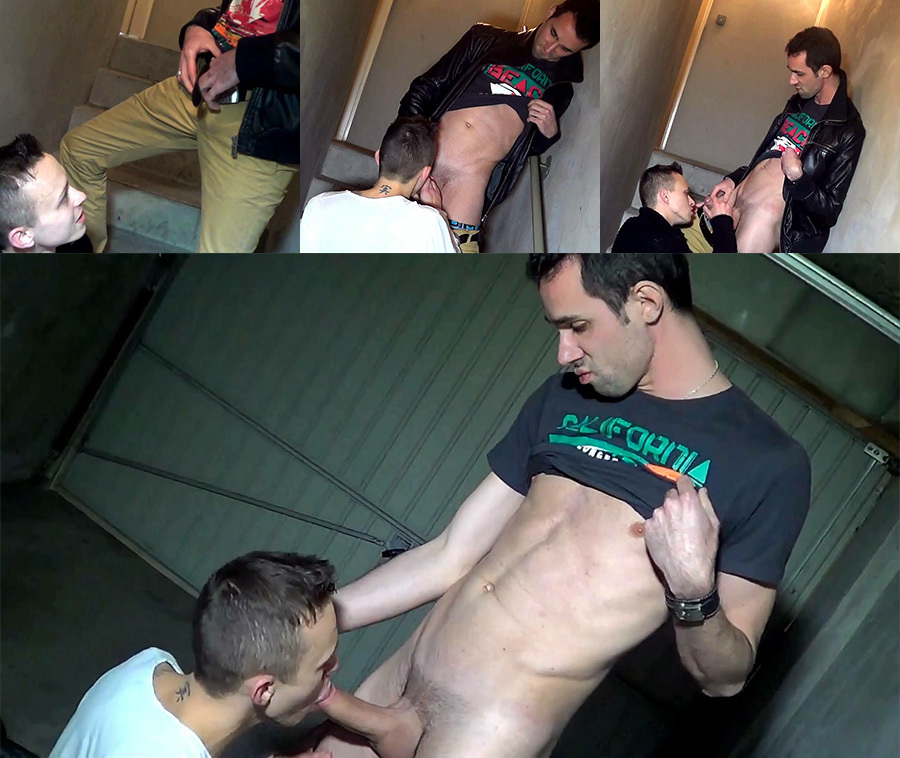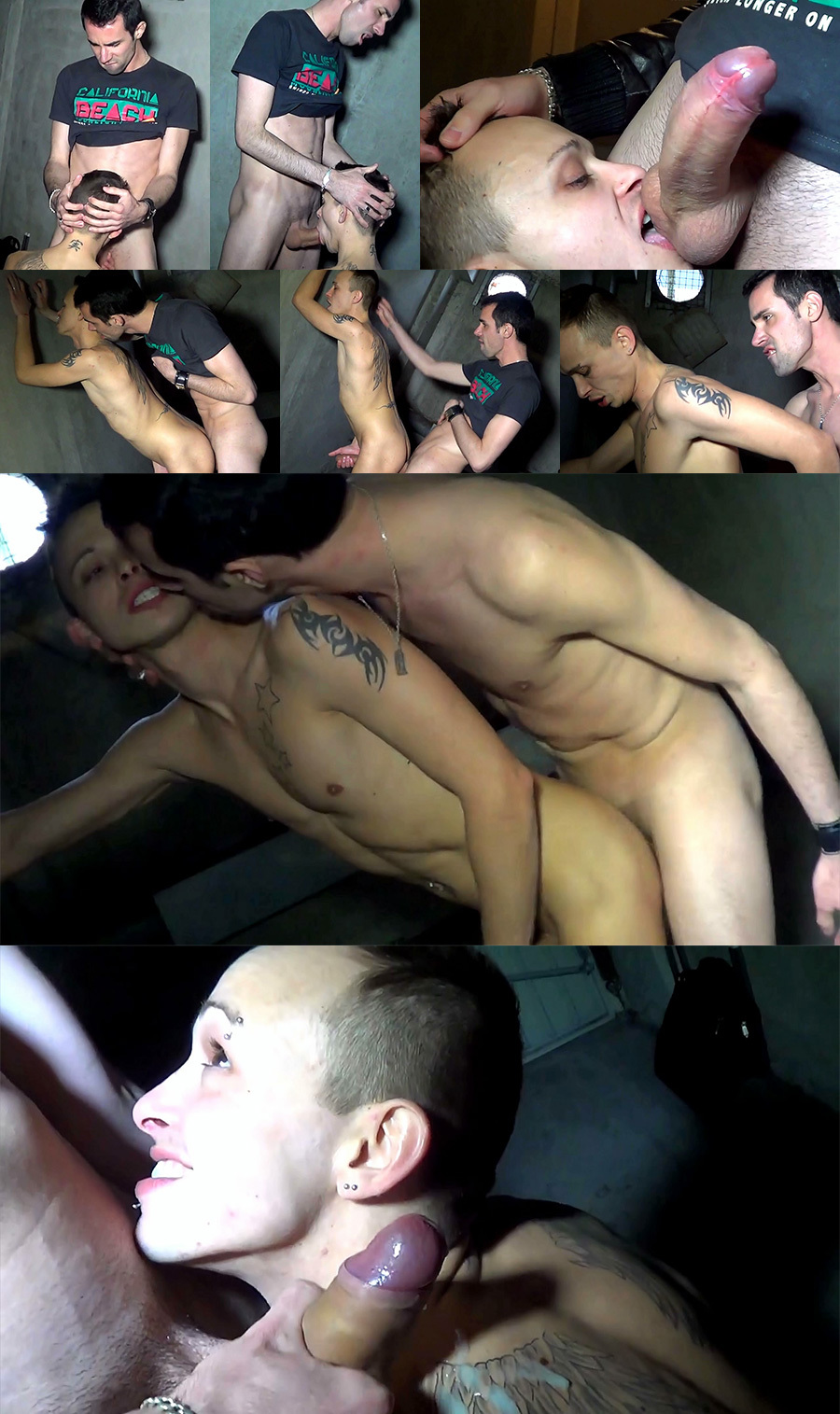 Gino owes Dick some money, but when Dick tracks Gino down in a stairwell, the young lad admits that he doesn't have it all. As this French Dudes video rolls on, Gino hands Dick $10 and says he'll give him the rest later. Dick unbuttons his pants, "Forget about the the $10, you're going to suck my cock." Gino doesn't seem phased by this and gets to work. And within a couple of minutes, Dick's giant, uncut dick is swollen hard and ready for something else. Shit, if I owed Dick some money, I'd rip up the bills right in his face to make sure he made me suck his cock, wouldn't you?
Dick suggests that they get out of the stairwell and head into the garage. He doesn't want this head session interrupted, besides, he'd got other thoughts on how Gino can pay off his debt. Dick leads Gino to a storage locker and pulls his big curved wang out of his pants. Gino kneels and gulps on the bright pink head. Dick's boner is so big and beautiful, I could watch this cocksucker swallowing it all day, but Dick insists on tasting Gino's meat too.
Gino leans against the concrete wall and Dick slides his monster in the lad's little ass. It's not long before Dick is pumping at a good pace -- skin smashing into skin -- and Gino pants his approval. Dick holds the boy's slim waist and pounds him hard and fast, and finally, Gino blows his jizz load all over the wall. Gino kneels and Dick unloads a thick wad on Gino's shoulder. Would it be nice if all loan sharks were this accommodating with their payment schedules?