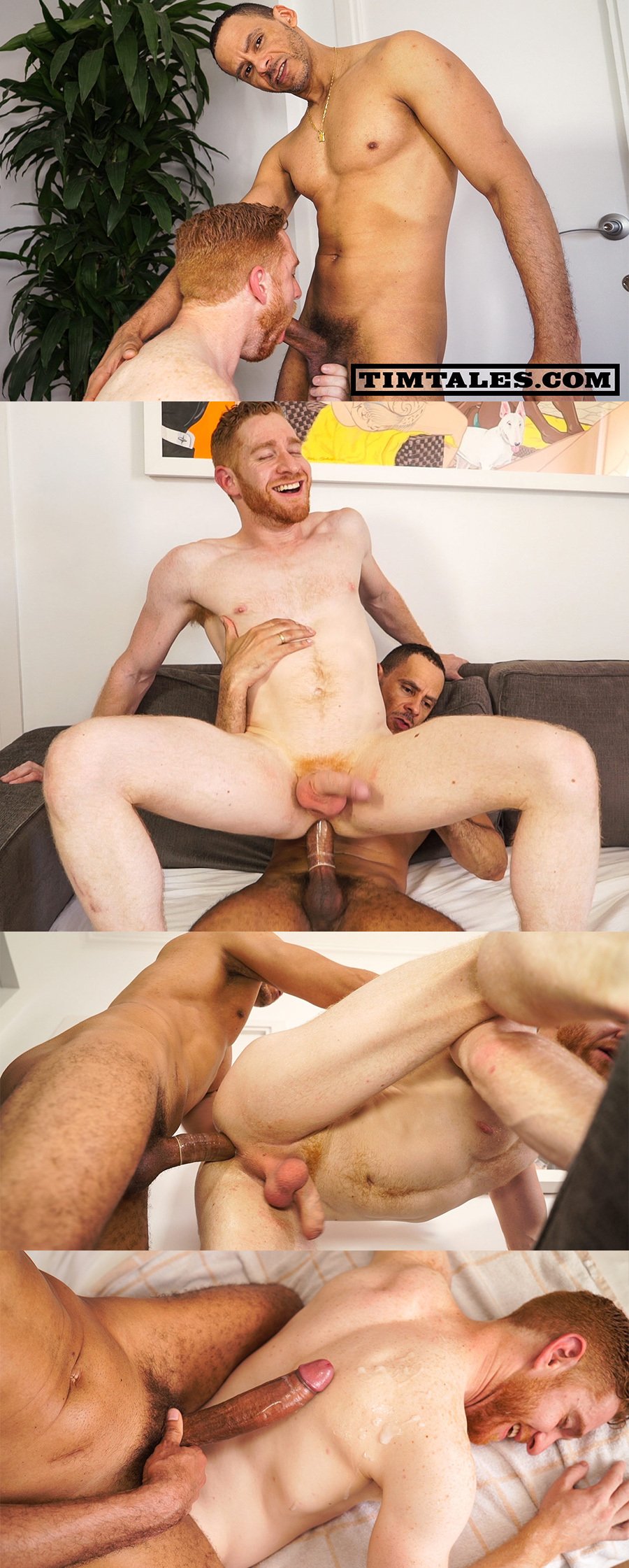 Okay, I lied. Cubano's cock is only around 30 centimeters, which translates into about 11.81 inches, so it's a little shy of a foot. But honestly, do you think your ass would know the difference? Ginger bottom Leander has taken some huge dicks over at Tim Tales, but Cubano's is the biggest cock he's ever seen. In fact, while Cubano gently smacks his meat on Leander's face, the cocksucker whimpers -- he wants to suck it so badly, but he knows that he's not going to be able to swallow much of it, let alone all of it -- and it wants it all.
I normally bitch out bottoms who can swallow a big dick -- if you're going to do porn, you should be able to deep throat, right? -- but how I could tear a strip off Leander? He tries his best, but he can't manage more than a third of it, maybe half when he's trying really hard. I don't think I could do much better, could you?
Even when fucking Leander, Cubano never really gets all 12 inches inside. And it's not for a lack of trying, Cubano drills the ginger's hole with deep strokes -- and hard ones too -- but Leander's ass isn't letting him all the way in. Still, it's a damned hot ass fucking. But my favourite part is seeing the whopping massive load of cream Cubano dumps on Leander's back. And look at his foot-long dick lying up Leander's back. Geezuz.