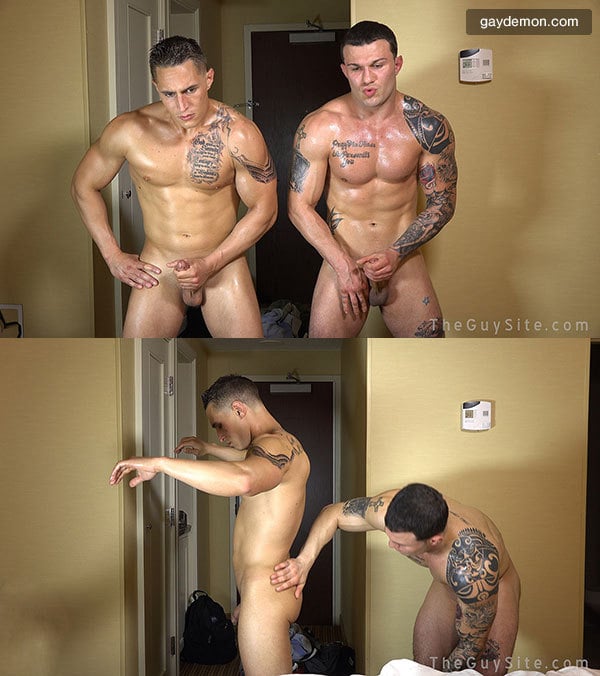 John Anthony and Tony are best buddies who showed up at The Guy Site to do a video together. They've played around a little before, but it sounds like that was mostly kissing. They definitely haven't gone all the way yet. In fact, the producer had to pay them an extra $50 to oil each other's bodies. But these best buds definitely have a connection that's deeper than friendship.
OMG! Get over it! Just fuck already! I guess it's not that easy, one of them is married. They don't seem to mind jacking off side by side in a hotel room together. They don't even mind shooting their loads together. And it seems that they're open to trying other things, they just don't want anyone to know about it. So why do it on a website? Rent a hotel room and fuck each other's brains out.
Putting aside all the gay angst, these pent-up emotions and desires come together to make a very titillating masturbation scene. I was dying for either of these two to plant a kiss on the other or drop to his knees and starting gulping dick. The thought of it was making me very horny. Man, I'd love to be around for the moment these two hunks finally decide to consummate their unrequited love, it's going to be a scorcher. But in the meantime, we can watch them pounding it out side by side.