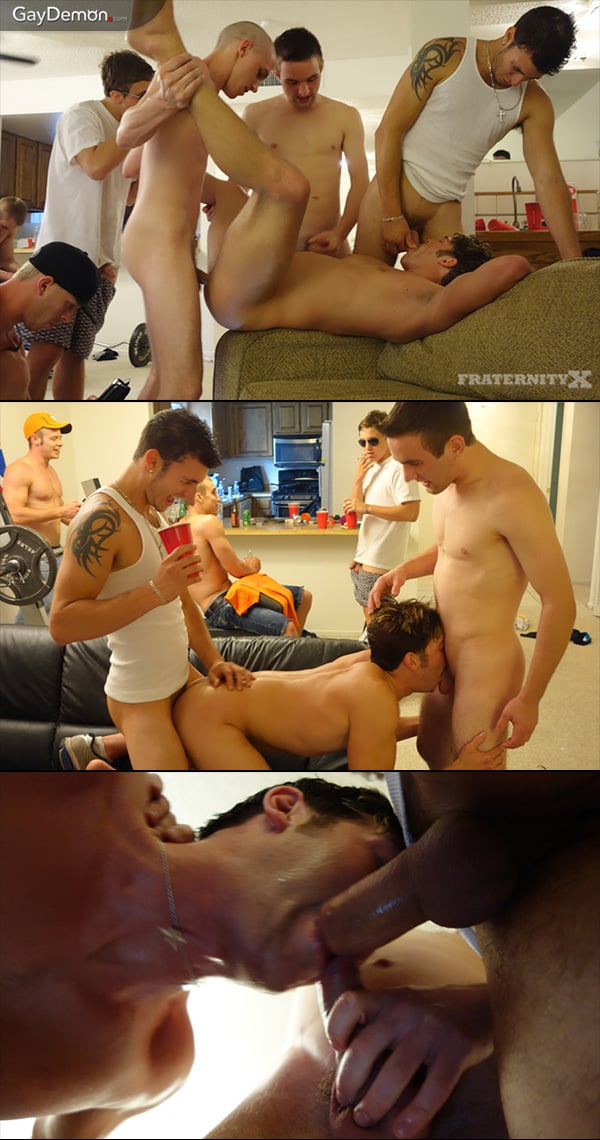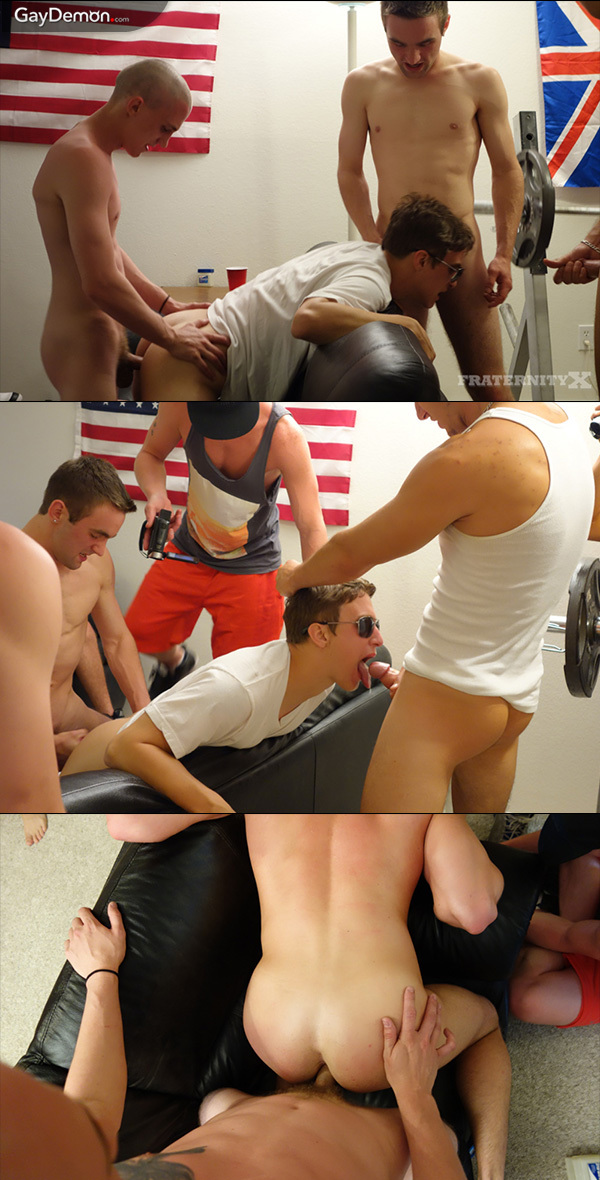 There are lots of hot new guys arriving on campus at this university, but Phoenix in July is hotter than an Easy Bake Oven, so the guys at Fraternity X are staying inside. Hanging out in their air conditioned basement, drinking beer, and trying to stay cool.
There are seven guys chilling out in the common area. Three of them are lift weights on the bench. Sean has had a little too much beer, so he grabs the closest cock, pulls down his buddy's shorts, and starts sucking dick. Not a smart thing to do when they are a bunch of horny guys in the room, not unless you're willing to get your ass gang banged. One of the other guys moves in for some head, and before you know it, these two tops have Sean down on all fours on the sofa. One stud is fucking Sean's ass, the other is stuffing his mouth.
The guys working out are losing interest in lifting weights when they see the orgy breaking out, and a couple of them join in, although one committed stud keeps pumping iron. Now Sean has two stiff pricks pushing into his face with another couple of guys taking turns fucking his well-used hole. And that's just another day in the Fraternity X dorm -- do these guys ever go to class?