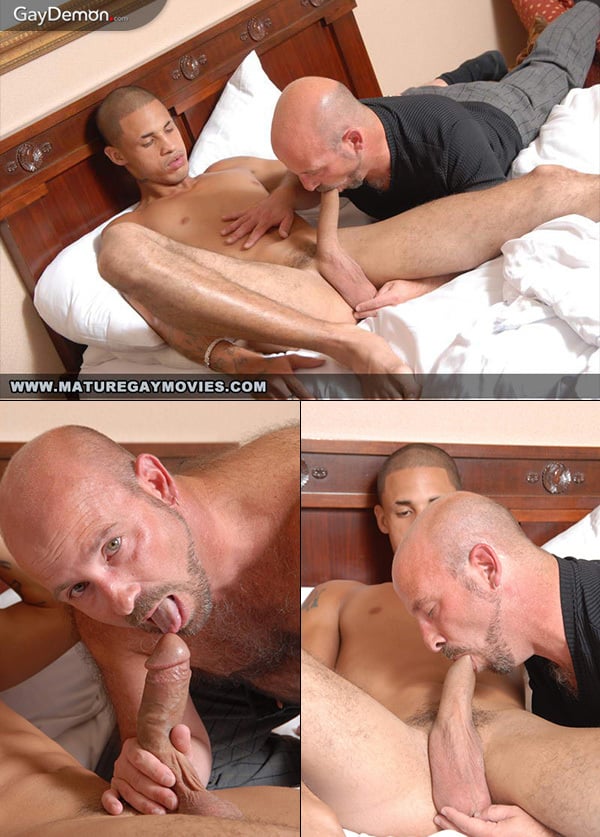 This horny daddy is away on a business trip. And with his boss paying for the hotel room, Edward decides to treat himself to a little call boy action. Edward is the latest older man featured on a brand new site called Mature Gay Movies, which features both mature-on-mature man sex and daddy-boy play sessions.
After checking out his options, Edward settles on Rodrigo, a smooth Latino guy with a long cock and a big pair of heavy-hanging balls. When Rodrigo arrives at Edward's hotel room, the older man doesn't even take his clothes off, he just climbs on the bed and starts sucking this big beautiful dick.
This bald daddy enjoys Rodrigo's meat before getting down on all fours to see how much stretching his ass can take. It turns out Edward takes the whole thing and still wants more.