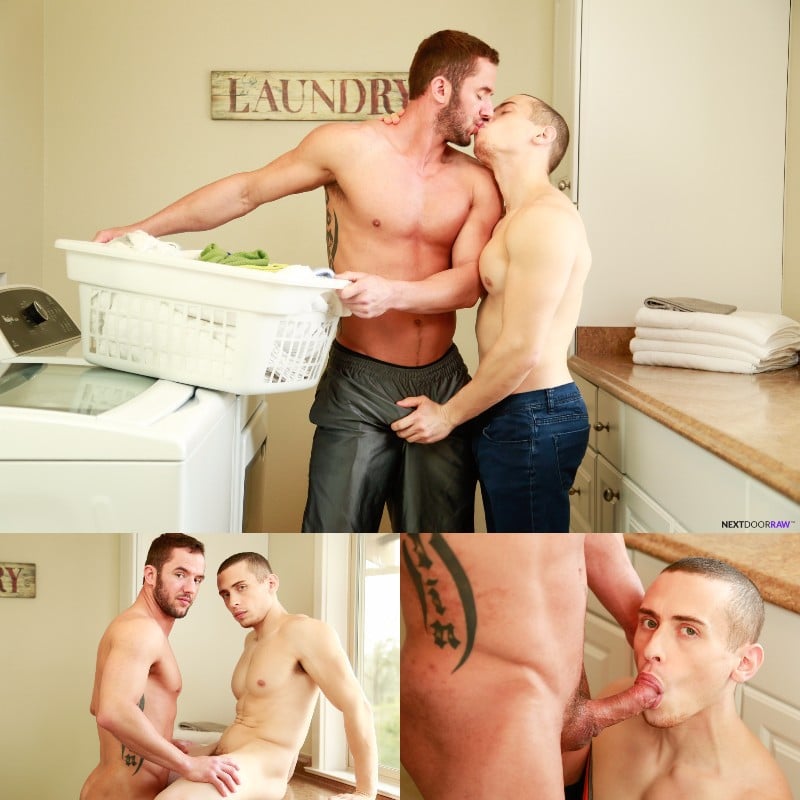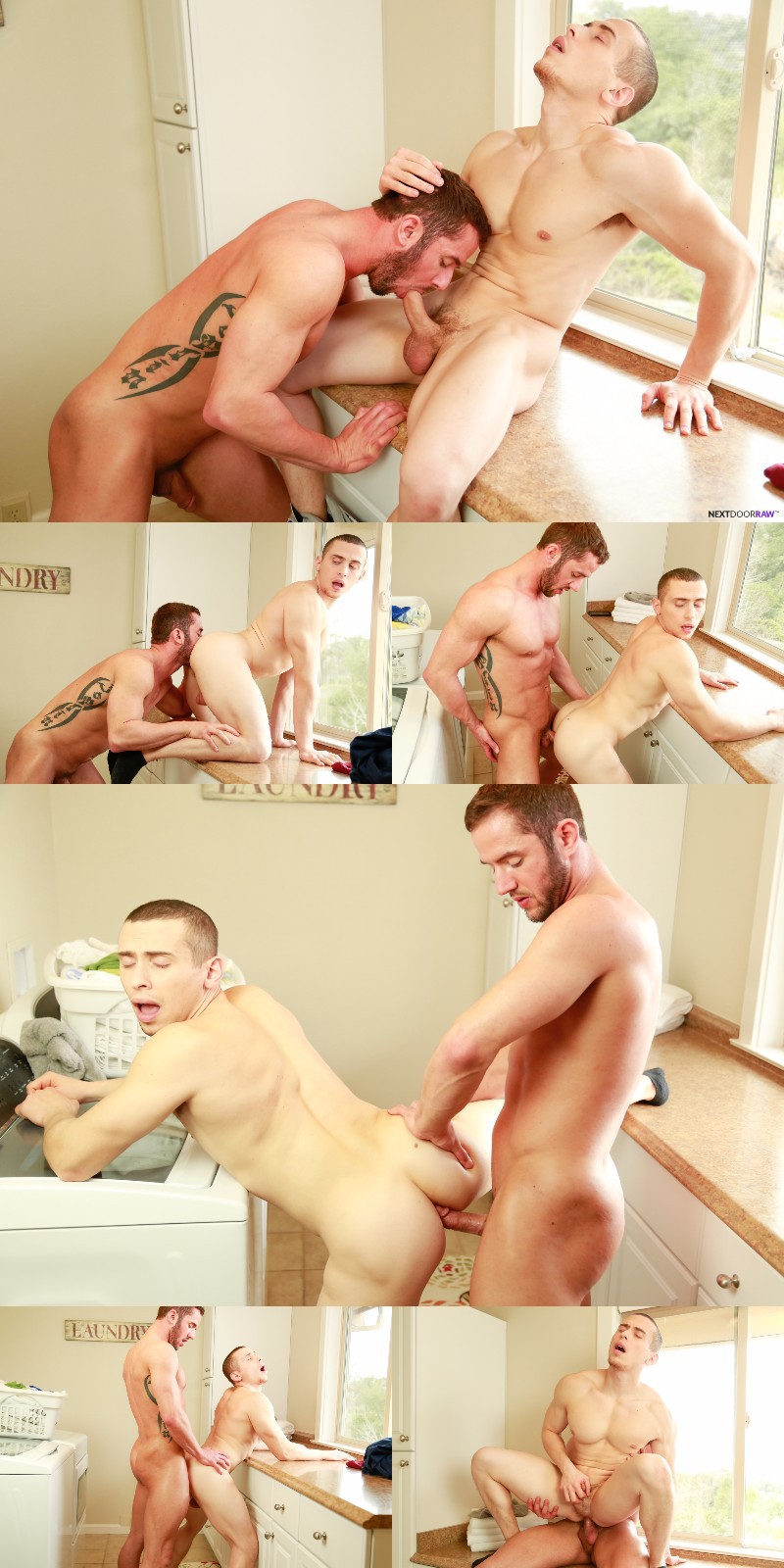 Dante Martin has already done some snooping and found his new roommate's dildo. Jason Styles said when he applied for the room that he was straight, but didn't have a problem living with a gay guy. That's not to say a straight guy can't like playing with dildos, but ... As Jason is doing his laundry, Dante decides to put the moves on him. Come inside and see what happens.
I'm really digging these new Next Door Raw scenes. They feel a little like the Icon Male productions in the sense that they have a bit of a story and some well-written dialogue. In Fuck Roommates, Dante wants to get into his house mate's pants, so he asks what he's into. "Hiking," Jason replies. Dante smirks, then says, "No, I mean, do you like to fuck?" Jason says of course he does and Dante says, "Then I'm confused ... why are you standing so far away?"
Jason jumps Dante and they neck up a storm and fuck all over that laundry folding shelf in front of the window. Dante bends over it and gets his ass skewered, then Jason sits on it while Dante bounces on his cock. It's a very steamy fuck session. And when Dante isn't getting it just the way he wants he barks, "FUCK ME!" and Jason does. He nuts all over Dante's cute little butt, then slides back inside to finish unloading. Man, this is a hot scene.