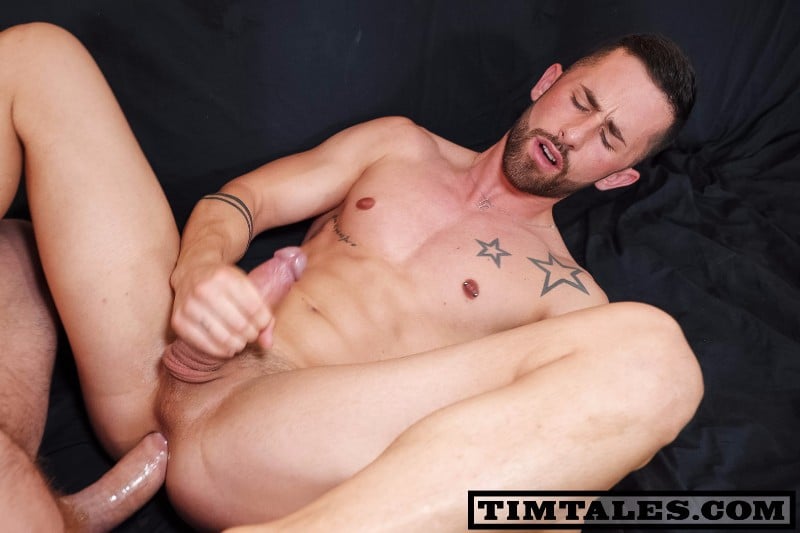 Watch Sunny Colucci's Debut Scene at Tim Tales
Summer is in full swing and Tim Kruger invites Sunny Colucci over to his Barcelona condo to fuck his ass on his private, outdoor patio. They started inside, then moved to the deck and it was an afternoon of never-ending fucking. Come inside and take a look.
Do you like outdoor sex? I'm not fond of the fucking in the sun kind of session. Although I'm bald now, I'm still a ginger and we don't do well in the sun. And sunscreen is gross, I feel all sticky and slimy, and not in the good way. Then there's the sun blazing in my eyes so I can't see the guy who's fucking my ass. Meh ... I'll take the bedroom anytime. Mind you, give me a wooded cruising area and a full-moon-lit night and I'm on my knees in the bushes.
Sunny Colucci is a handsome rising star in Pornland. He's good looking, bearded, and sports a tight and well-defined body. And he calls Spain home, so he didn't have far to go to land at Tim Kruger's condo. And Sunny can take dick ... doggy style, on his back, reverse cowboy, spooning, Kruger is like the Energizer bunny and just keeps on giving and Colucci never says, "Stop! I've had enough."