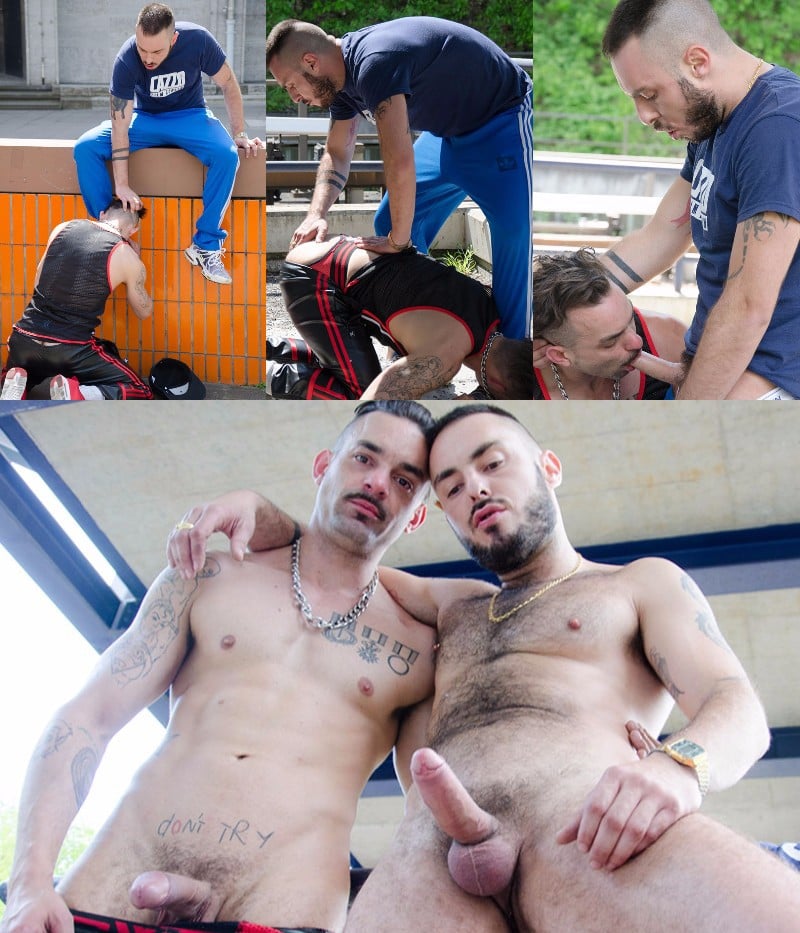 Watch European Men in Nasty Sex Sessions at Cazzo Club
Macanao Torres is waiting for the subway when he discovers Rick Lous on the platform, so he does what every pig would do: he forces Rick to his knees, pulls off his sneakers, and makes Rick smell his sweaty feet. Come inside and see what Macanao does next.
The macho Spanish top gets horned up watching Rick snorting on his sneakers. He has to fuck this bottom's ass. So as this Cazzo Club video continues, he drags Rick out to a concrete landing beside the train tracks and bends him over. Holding onto the railing, Rick gets his ass drilled. While Macanao thrusts hard, a train roars into the station. I wonder if the conductor saw this going on.
Maybe he did, maybe he didn't, but then the pair are caught by a passer-by who threatens to call the police. These two pigs flee into the nearby forest, and after some more ass pounding, Macanao finally unloads his balls all over Rick's face.