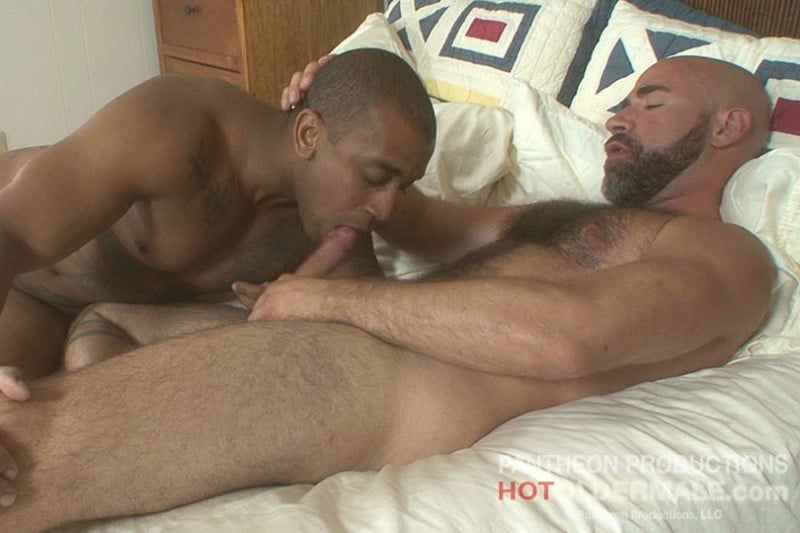 See Damon Andros in 3 Videos at Hot Older Male
Damon Andros wakes up from his nap with Quentin curled up in his arms. Damon's horny and Quentin doesn't refuse daddy's advances. The two kiss passionately and their dicks stiffen up. Come inside and watch Damon get his dick serviced.
Quentin licks Damon's erection, then gulps it down his throat. "Fucking choke on that daddy dick," Damon pants. That only gets Quentin even more revved up and he deep throats Damon's long hard-on some more. "There you go ... good boy." Then Damon puts Quentin down on all fours and dives into the hunk's big ass with his tongue.
"Hungry for it?" Damon taunts, standing at the edge of the bed. "Yes, please," Quentin pleads. Damon twirls his dick in the air saying, "Tell me you fucking want it, boy." Quentin begs for it. Damon mounts Quentin's beautiful ass and slides inside and pounds away. Later, Damon lies back on the bed and Quentin squats over him and settles down on his cock. Quentin rams his ass up and down on Damon's meat. "Fuck, you're so good, boy," Damon says. And wait until you see how daddy makes his boy cum.