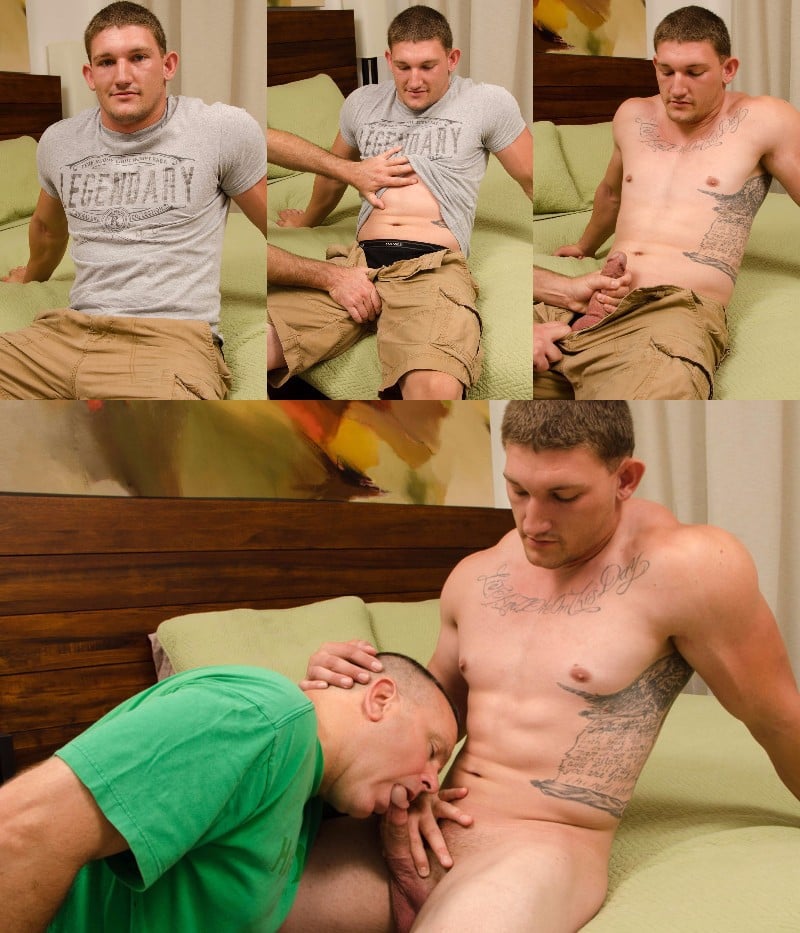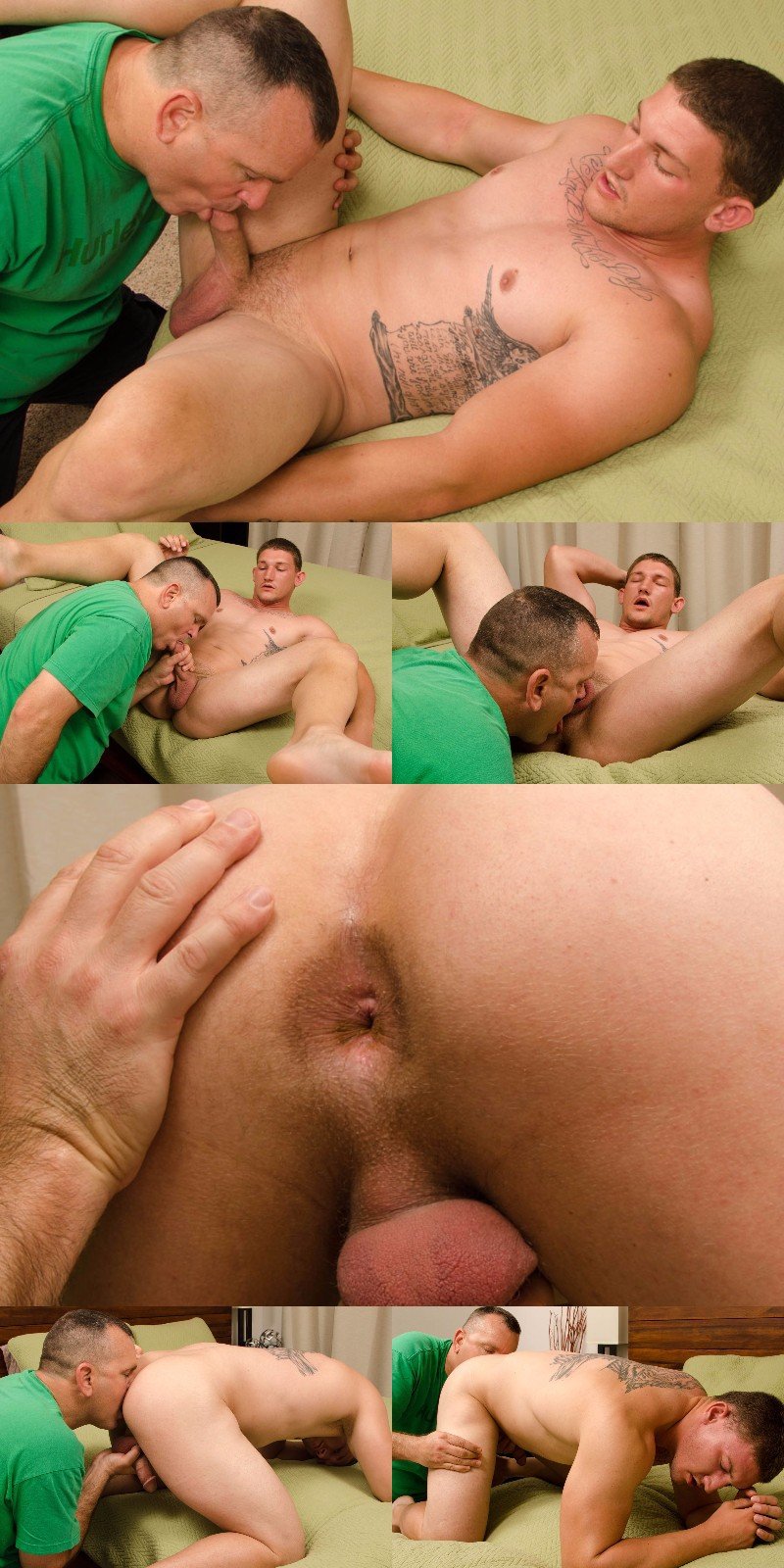 Watch This Str8 Marine in Four Videos
Avery is no stranger to Spunkworthy. The squat, 210-pound Marine has been on the site several times now. He's jacked his dick, got a handjob on the massage table, and got a blowjob from guest cocksucker Jake Cruise. But this straight Marine is horny and wanted some more head, so Jasun took his crack at the lad and took things further than Avery had anticipated.
One of my favourite moments in these straight guy videos is when the dude discovers how good it feels having a man's tongue between his butt cheeks. Most straight guys are uptight about their assholes, as if gay men hold the patent on anal pleasure. In Avery's case, he's not too sure about being down on all fours with his ass in the air, but when Jason tongues his tight pucker, Avery holds his head and groans in disbelief.
After that, Avery takes control. He stands and grabs Jason's head firmly and rams his dick down the cocksucker's throat. He gets off being in charge and it doesn't take long before his balls are churning up a healthy load. He lies back on the bed and lets Jason finish him off. With Jason sucking his dick and pulling on his nuts Avery finally pants, "Fuck yeah, I'm gonna cum."