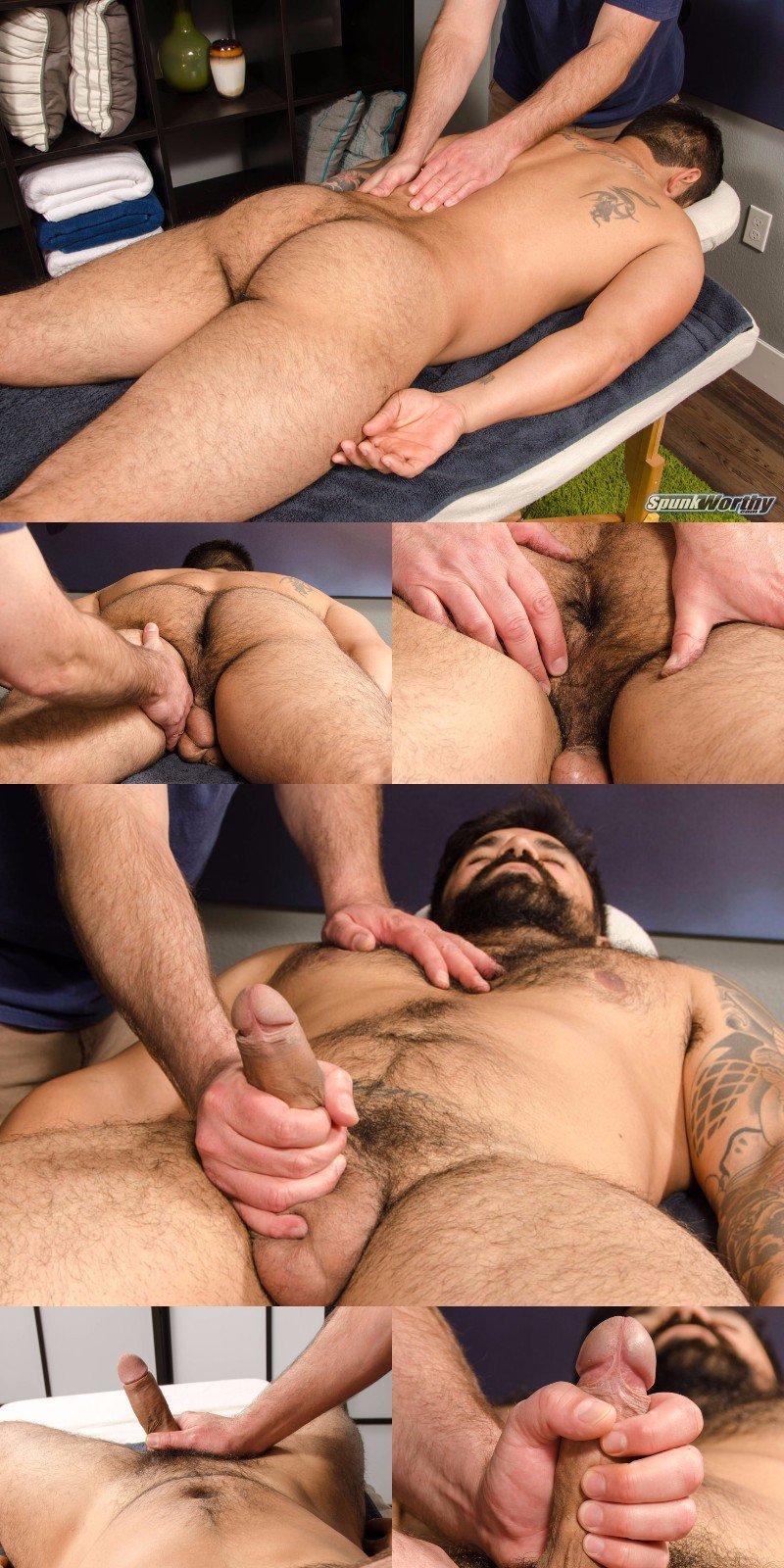 Watch Both of Freddy's Videos at Spunkworthy
Freddy is a 26-year-old ex-military hunk who did his first JO video for Spunkworthy back in April. He's a strong beefy man, and frankly, he looks good no matter what he's doing, well, as long as he's completely naked. He headed back to the site recently to lie on the massage table and get one of Jason's horny rubdowns. Come inside and find out how Freddy feels about having a man touching his cock.
Freddy isn't really all that phased about getting a handjob from a guy. "I'm a guy and I use my hand," he begins. "So another guy's hand just isn't that big a deal." Good attitude. "Believe me, I've run into more chicks that have no idea what they're doing. And it's kind like [Freddy swirls his hands in the air ] ... do you bent it? No!"
Freddy lies face down and he's got a fantastic furry butt. Jason goes to work on his back, and I'm guessing he warned Freddy beforehand that he'd be sliding his hands between his cheeks because the hunk doesn't flinch a bit. Jason easily gets Freddy's cock hard and the hunk doesn't really moan and groan, but he does shoot his load. I'm guessing then that we'll see Freddy back to get some head, I mean, I've heard lots of guys saying that gay men give better head, so that sounds like something he'd like to experience.