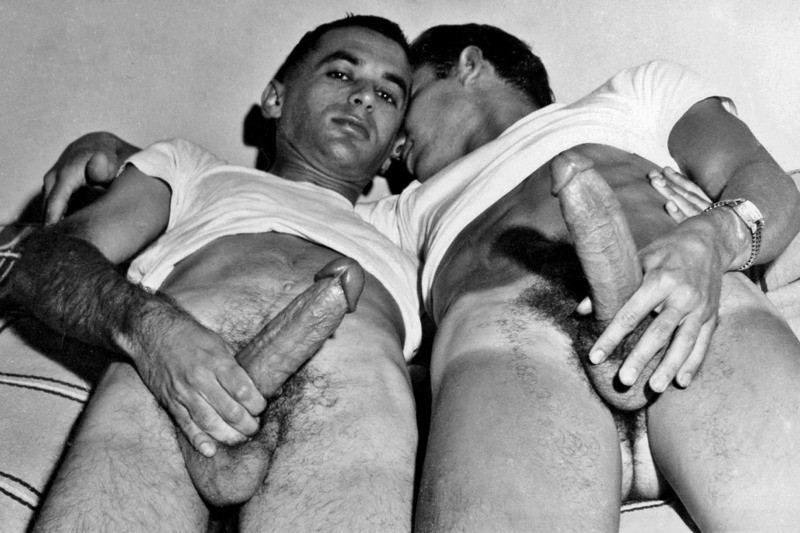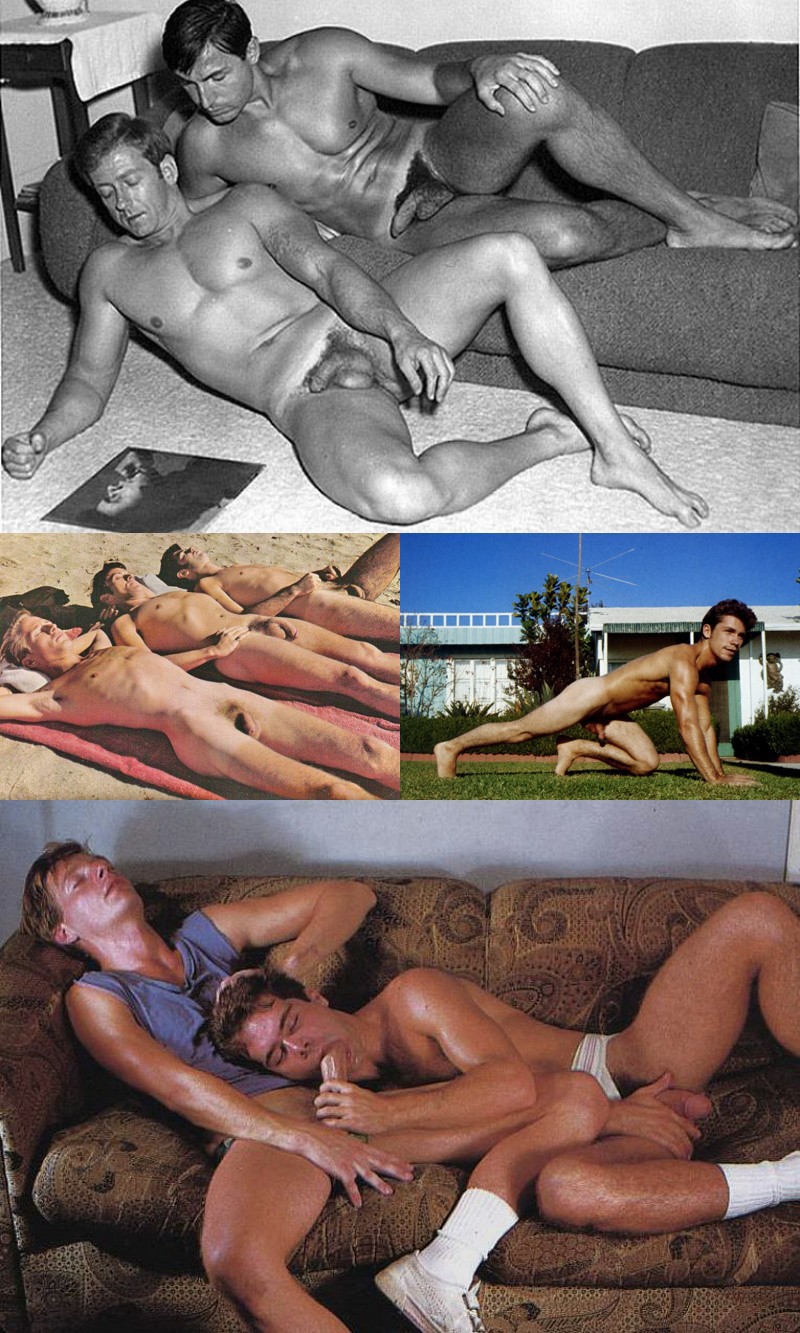 Casual naked hangouts are the best. Whether alone or with a buddy, just being nude and relaxed is the way to go. Of course it may naturally lead into all sorts of things.
Like doing the dishes naked. Folding your laundry naked. Vacuuming naked. And that's it. There's nothing else that can be done naked nowadays. So thankfully we have these vintage shots to remind us of the possibilities.
Like sucking is a thing people can do when naked. You may have heard of it. You just put your lips together and blow. No, actually that's a movie line. You more have to open your mouth and suck. It's confusing. You should watch as much cocksucking as possible to try to figure it out.
Then there's jacking off together naked. Which is how most world leaders spend their time together. Which is why treaties are generally covered in protective layers of plastic to avoid any spray.
But most of all there's an ugly couch. That's the best thing to do naked. Lots of time on an ugly couch. Definitely a way to beautify the situation. Think of it as the beautiful Cher laying on Sonny. Definitely an improvement.
Oh geez, I'm throwing shade at the dead. Well, no hurt feelings anyhow. He should be happy. He's an icon.
Now it's off to the nude beach. Plenty of them around here this November. They say if you visualize something it can help it come true. I'm visualizing a nude beach with some well-preserved, well-aged twinks now all grown up in full daddy bloom. Time travel's a thing. You just have to wait 30 years since the photo was taken to find the guy. Well worth it.