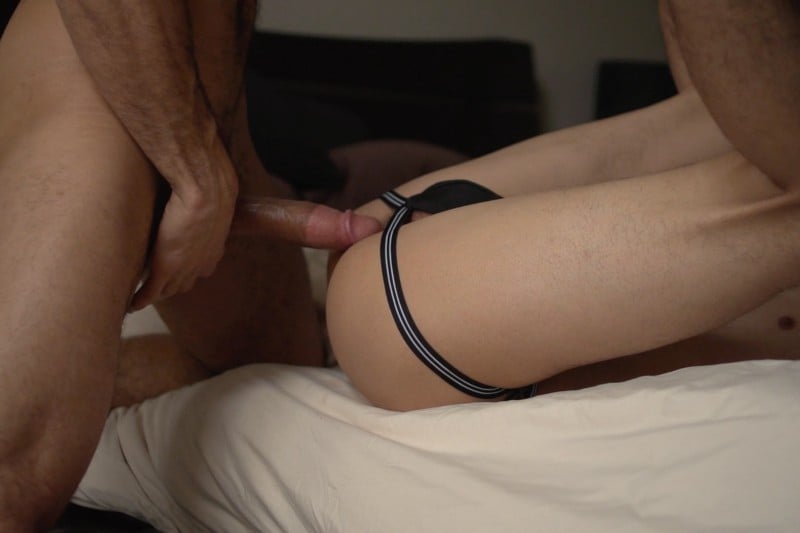 Fernando has a fantasy where an anonymous guy bends him over the bathroom counter and fucks his ass. It's the go-to fantasy he uses when he's jerking off. Austin Wilde offered to make his fantasy come true on Guys in Sweatpants.
Fernando has a tiny ass and Austin Wilde has a big cock. But that's not what makes this scene so hot. The fact that we never see either man's face is the biggest turn-on. Of course we know Austin Wilde, but Fernando is new to the site. Even when talking to Austin about his washroom fantasy, we only see him from the head down.
Austin does indeed bend this lad over the bathroom counter and enters him. They head into the bedroom where Austin fucks his adorable little ass some more. Down on all fours is how Fernando takes Austin's cum load ... all over his well-fucked ass hole. Then as per Fernando's fantasy, Austin gets off the bed and leaves the boy to play with his cummy butt hole.