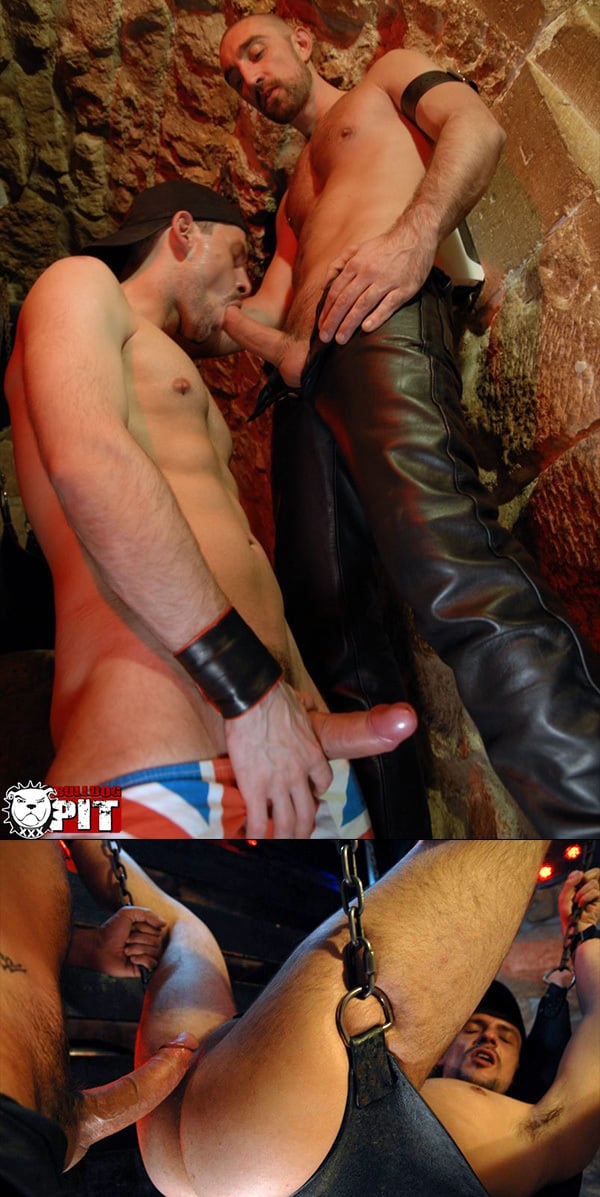 Have you ever been to an underground sex club? This scene from Bulldog Pit gives us a tour of one such places and asks the question: What do you do when you spot a sexy man leaning against a wall stroking his super fat cock? If you're an avid cocksucker, you get down on your knees and suck it.
And with a name like Robin Hole, there's little doubt about whether this horny British guy is a bottom or top. This sex club is in a basement with all kinds of passageways and alcoves. And when he spies David Castan's thick, French cock, he kneels and stuffs it down his greedy throat.
But Robin isn't content to feel Castan's meat plunging down his throat - he hops into a nearby sling so this sexy French stud can fuck his ass. David drills Robin's hole hard and deep until the horny Brit spews his wad all over himself.