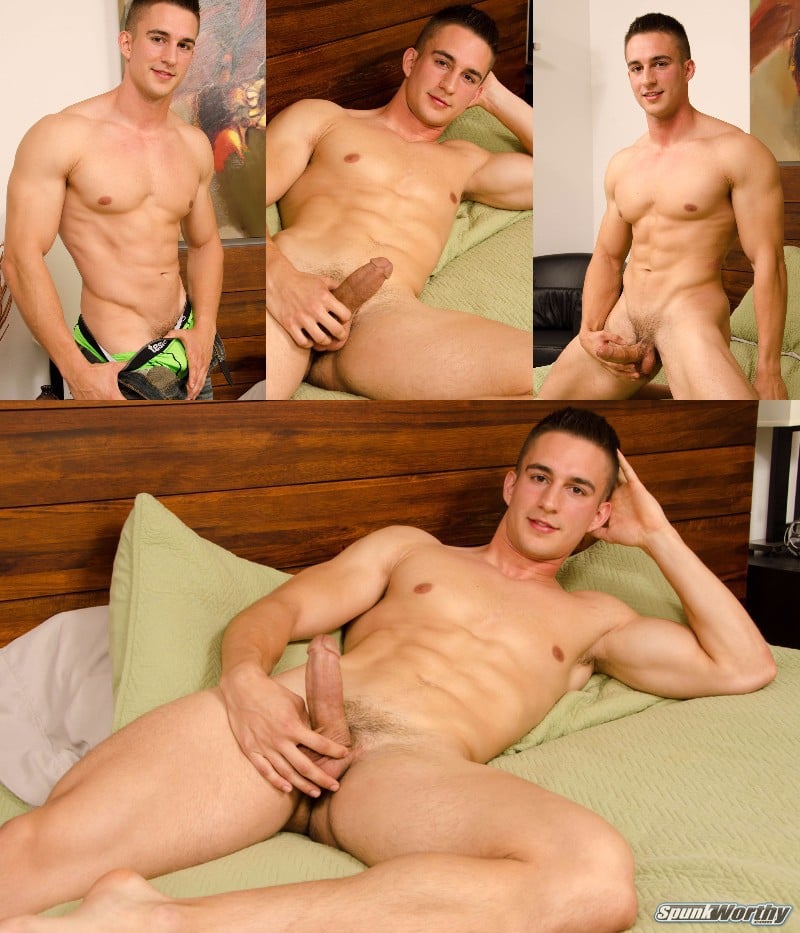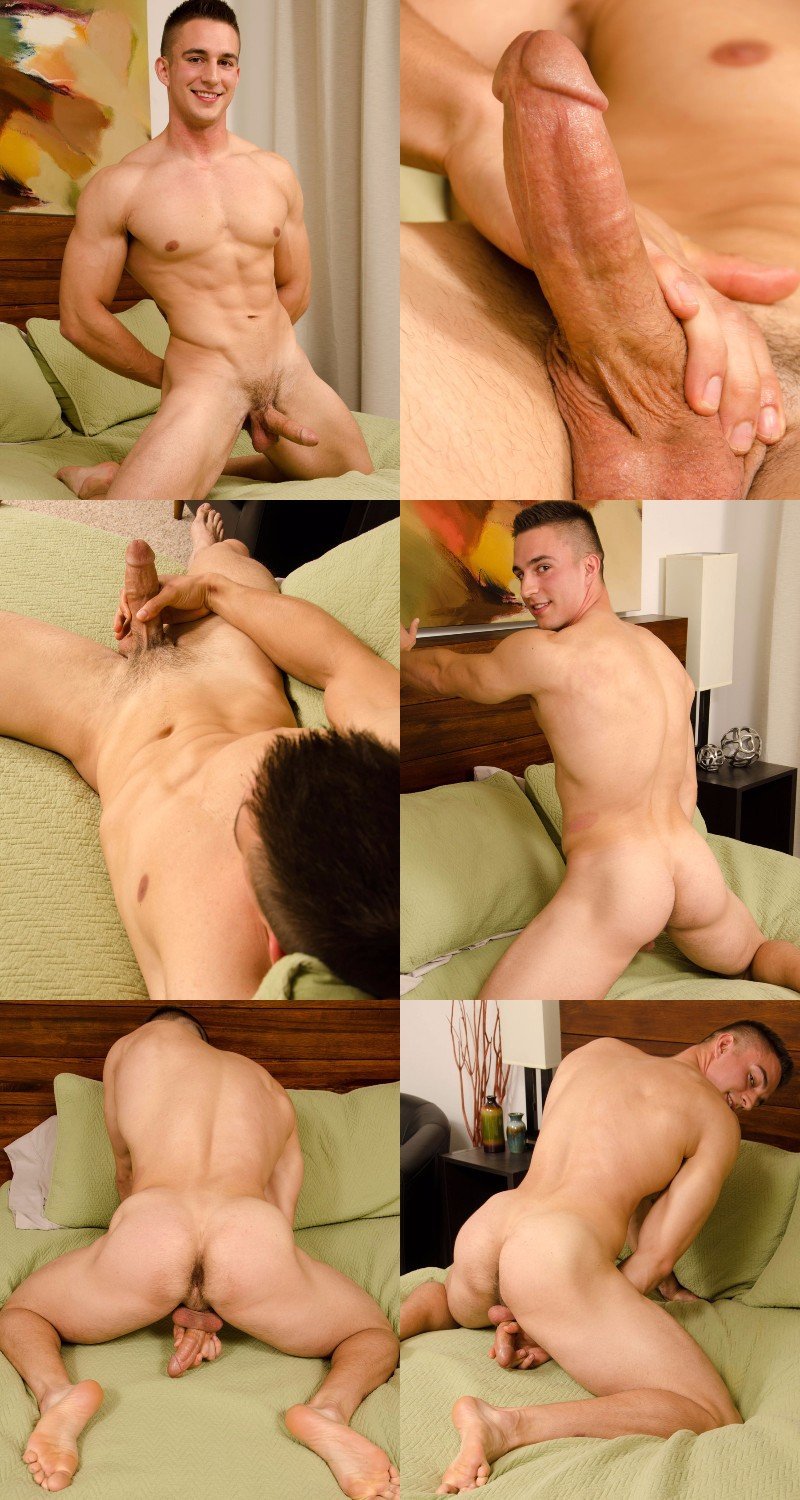 Leon is a handsome guy who is making his second porno after a long way away. He's tall with a gorgeously ripped body and he's a packing a comfortably average cock. Leon is ex-military and tells us a fun story about some fun he'd get up to with the other soldiers in bootcamp, come inside and read about it.
Leon tells a story about the jerk-off races he'd have in bootcamp: "We had five minutes in the head (that's washroom for you civilians). There were no curtains or doors between us. My buddies and I would go in, make wagers, and whoever rubbed one out first won." That'd be fun to watch, would it?
I like Leon's dick ... a lot. It's not huge, but it's not small. It's a Goldilocks cock -- big enough to get the job done but not so big that you sprain a lip doing the deed. And it is on the thick side, which is always hotter in books. He rubs one out in the Spunk Worthy bed and I'm pretty sure we'll see him back getting a massage and blowjob.