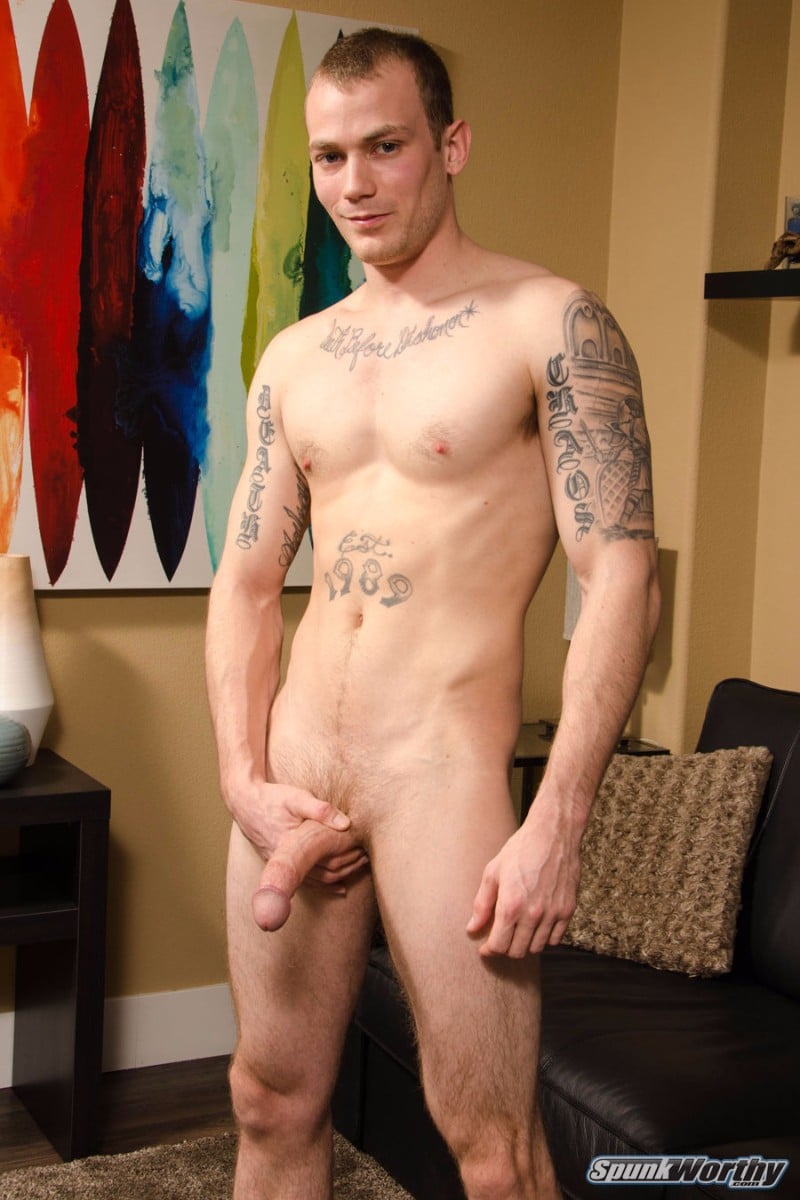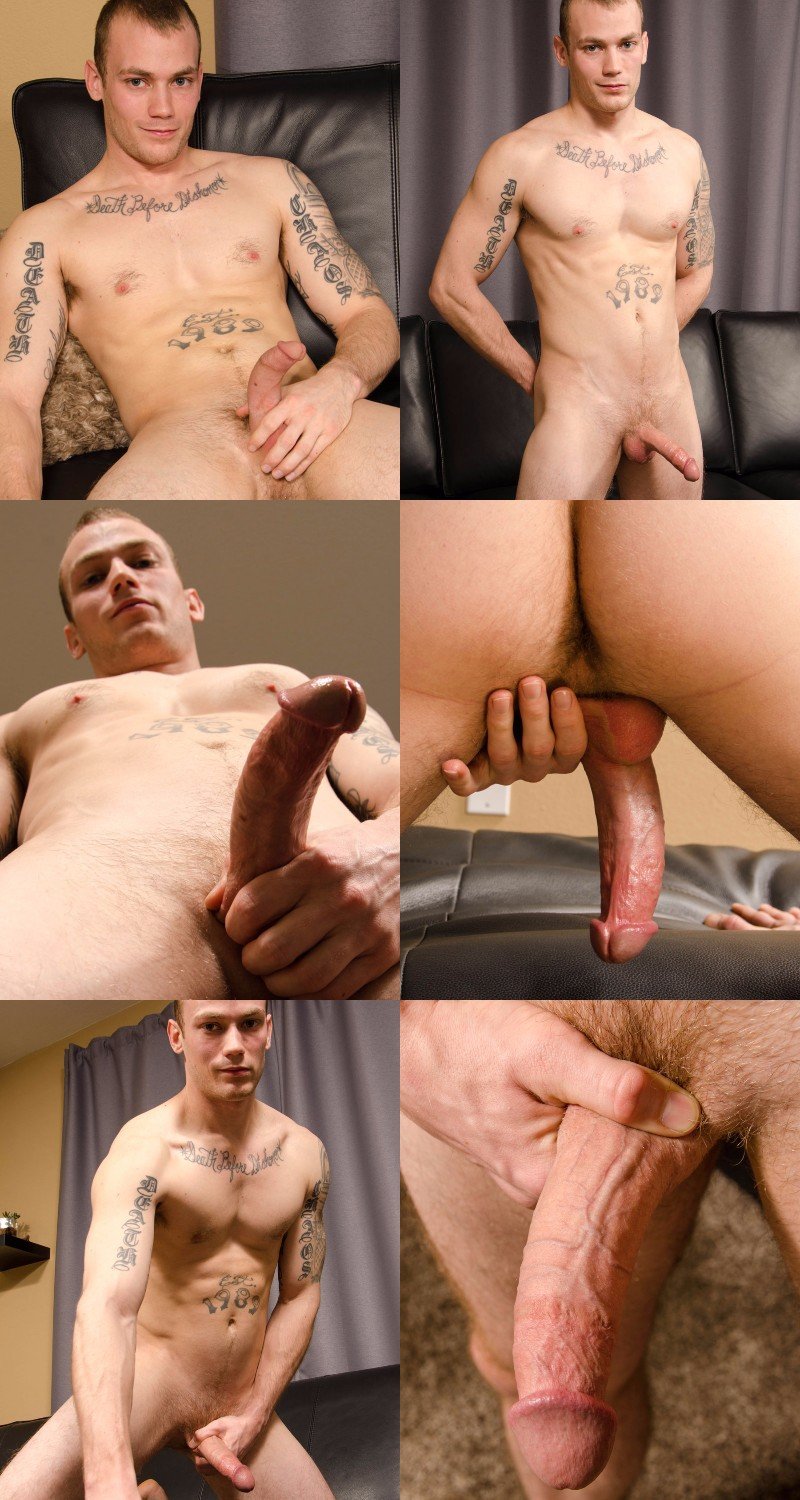 Erik joined the Marines and was stationed in San Diego. When he got out of the Marines, he never left the city. That's good news for Spunkworthy, which is based in San Diego. Erik has a long, skinny cock and he tells a fun story before he jerks off, come inside and hear one of his Marines stories.
Erik had a buddy who was a horn-dog, just like him, and the pair of them would jack off anywhere. Together. During their deployment in Afghanistan, they had an ongoing competition to see who could unload their nuts on the most walls. They had to take pictures of their cumshots as proof. After that, they fell into a regular routine of jacking off together. "We'd break out the laptop, didn't matter if there was a fire-fight going on or not," he explains with a grin. "We'd just kick back and share the laptop."
Erik has had a longtime fantasy of performing in a porno and one of his cousins actually preceded him on Spunkworthy and helped hook him up with the producer. And I imagine such a horn-dog won't have a problem lying back on Jason's massage table for a handjob or oral sex. We'll see, but for now, enjoy watching him jacking his bone.