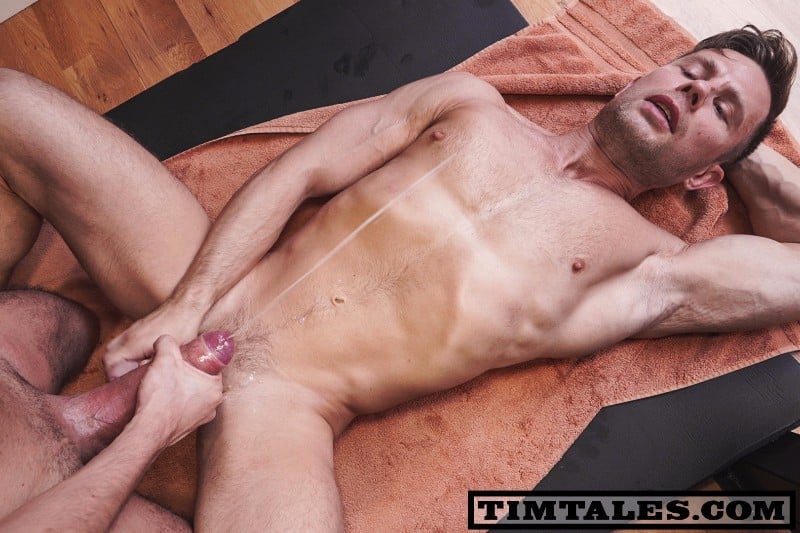 Watch Vasily Mevas Get Drilled by Two Hung Tops
Vasily Mevas took Tim Kruger's big dick back in October. Now he's back at Tim Tales to take the biggest cock on the site. Esteban Orive comes in somewhere between 10 and 11 inches, but Vasily barely even breaks a sweat.
My favourite part of this session has Vasily Mevas lying back on a workout bench and he reaches over head and holds onto a padded headrest. Meanwhile, Esteban rams into his hole, all the way in and all the way out. And the part about Vasily not even breaking a sweat, well, I lied. This is harder than any workout the hunk does in the gym and he's breathing hard through the entire fuck.
Vasily stands and leans on the workout bench and Esteban continues drilling his ass. Honestly, I don't know where these 11 inches are actually going because Vasily is quite lean in the hips and doesn't have much cushion in that ass. It looks as though Esteban might pop through the other side.