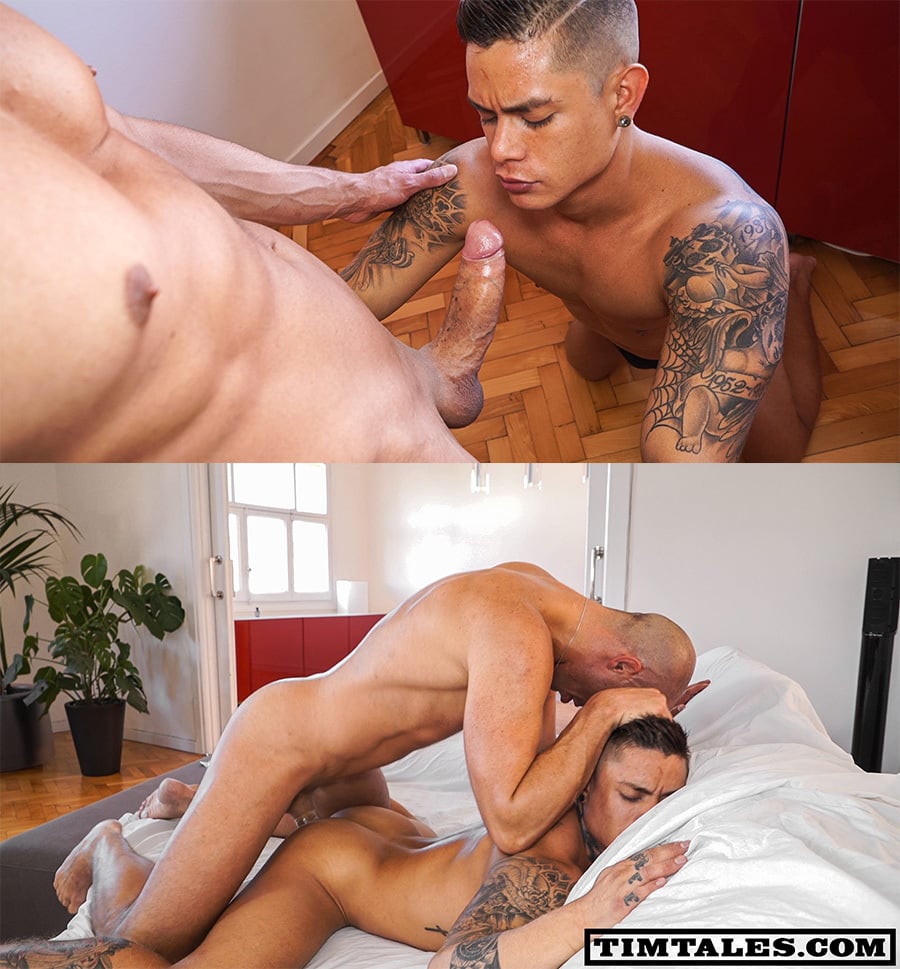 Ian Torres met Tim Kruger during Madrid Pride and the pair made a date to fuck on Tim Tales. And they did. But Ian Torres is such a skilled bottom that Kruger wanted to see how Torres did with a cock that was much fatter than his own, so he brought Diego Summers into the studio. His dick is thick like a stump, it's no wonder his sex shows in Barcelona clubs are so popular.
I have never seen such a freckled penis before, but Diego Summers has several spots all over his cock. I never even really knew that a penis could get freckles, so I looked it up. Apparently it's quite normal and it's one of those things that we men can look forward to as we age, along with ear hair, balls hanging down to our knees, saggy butts, and grey pubes. I read several posts where guys claim to have spots suddenly appear on their cocks, and they're called benign penile melanosis, thought to be brought on by exposing your willy to the sun, but it's not always the case. By the way, if your penis does begin to freckle, don't take my word for it, get your doctor to check it out.
Diego Summers and his spotted dick are making their porn debut on Tim Tales. Like I said in an earlier post this week, fat dicks are my favourite and Diego's looks particularly challenging. But Ian Torres didn't have much trouble taking Diego's meat. He hoisted his leg up on Kruger's dining room table and Diego slid right into his smooth hole. And with his ass opened up, Torres vigorously bounces on Diego's hard-on on the futon before watching the stud unload a massive load on his abs.