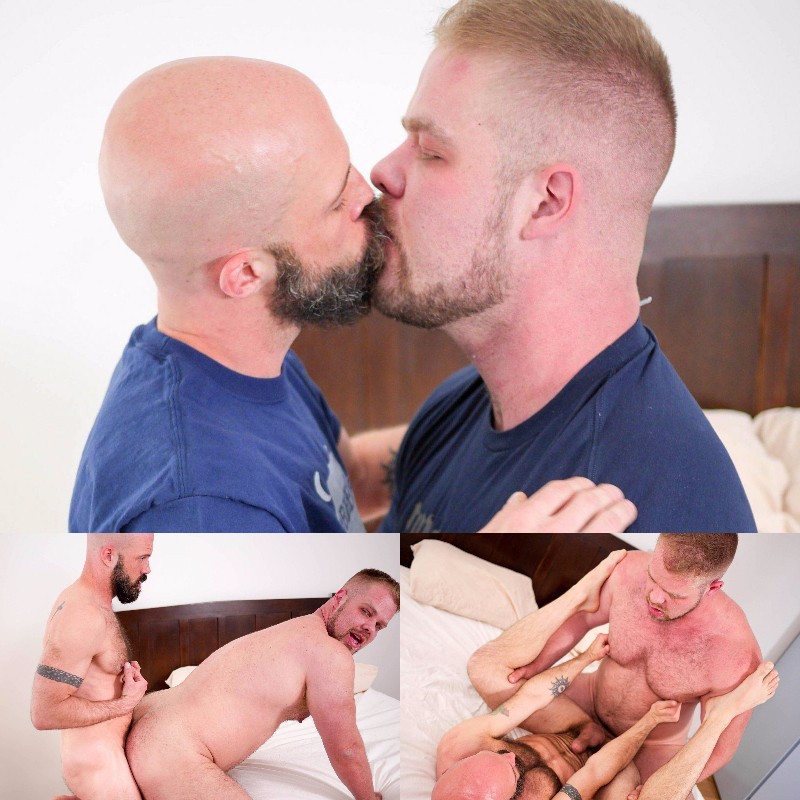 Get a 1-Day Trial for $1.95 - Check Out Bareback Cum Pigs
Bryan Knight and Mickey Carpathio are about as opposite as they come: one tall, the other short; one blond, the other brunette, although really he's bald; one uncut, the other cut. But where these two men come together is in their love of fucking and getting fucked. Come inside and watch them.
Contrasts turn me on, so this scene from Bareback Cum Pigs is right up my alley. After taking turns sucking each other, blond Bryan Knight gets down on all fours with his huge beefy ass hanging over the edge of the bed. Mickey Carpathio dives between his cheeks and tongue fucks him and Bryan reaches around to push Mickey's head deeper into his crack. It's such a huge turn-on watching slender Mickey pounding Bryan's giant ass.
I've never seen a man tickle his toes against another man's nipples, but that's exactly what happens. Mickey is on his back and Bryan drills his hole, then Mickey's toes find their way to Bryan's nipples and the bottom wiggles them back and forth across the sensitive nibs. And there's lots of nasty dirty talk in this one before these two douse each other with cum.