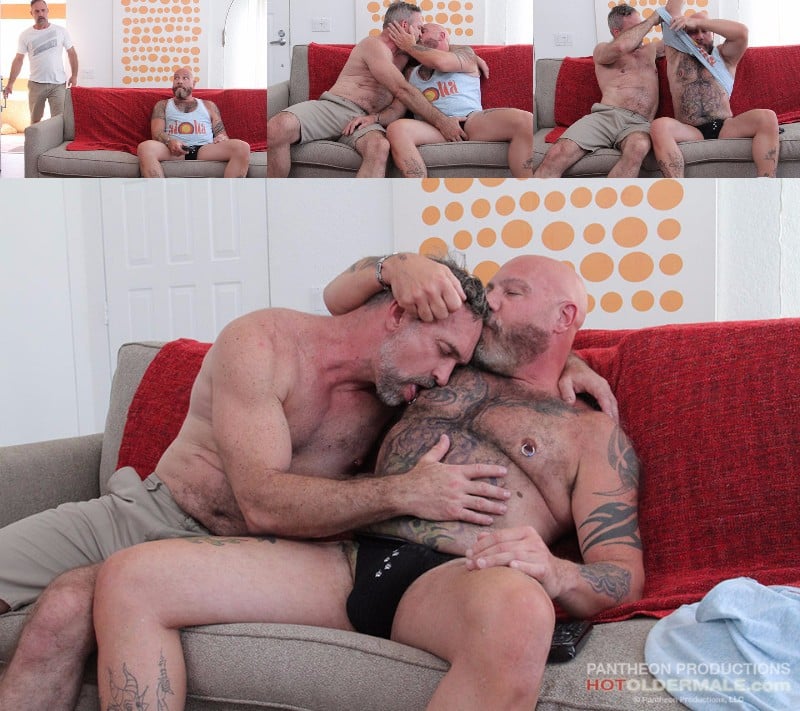 Watch Sexy Daddies Dicking their Horny Boys
Salt 'n pepper hunk Peter Rough walks through the door to find his bald daddy sitting on the couch. "How was your day, boy?" asks Daddy Lucas. "It was tough," Peter says, then pulling off his shirt he adds, "I'm ready for some daddy time."
If you like daddy-boy sex, you'll love this scene from Hot Older Male. Daddy Lucas and Peter Rough have awesome chemistry and they're especially good dirty talkers. Lucas growls when his boy swallows his cock and he encourages him to go deeper, telling him he's the best cocksucker in the world. "You really know how to take care of daddy's cock, boy."
Daddy gives his boy some head action before diving into his ass face first. Lucas gets Rough's hole good and wet, all the while Rough is begging to feel his daddy's dick in his ass. "Your ass drives me wild," Lucas says. "I'm going to fuck it good."