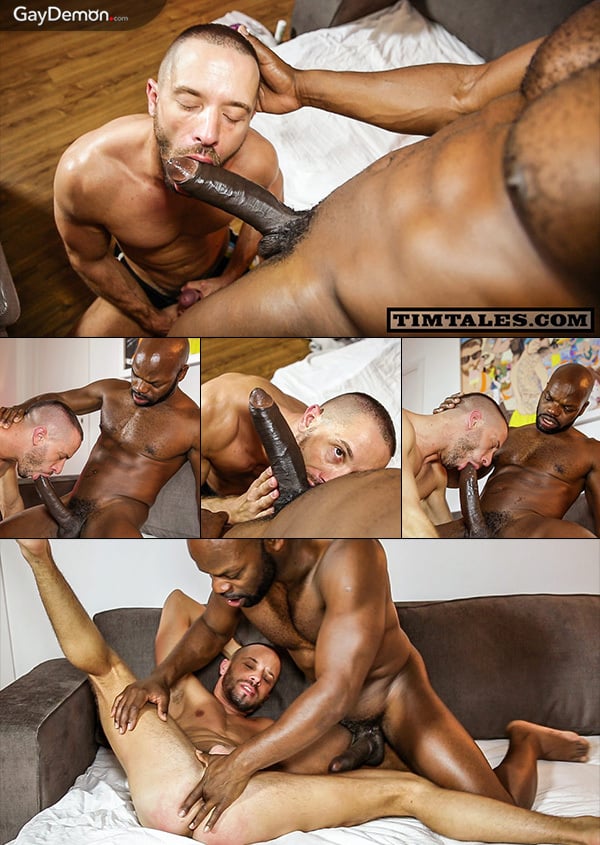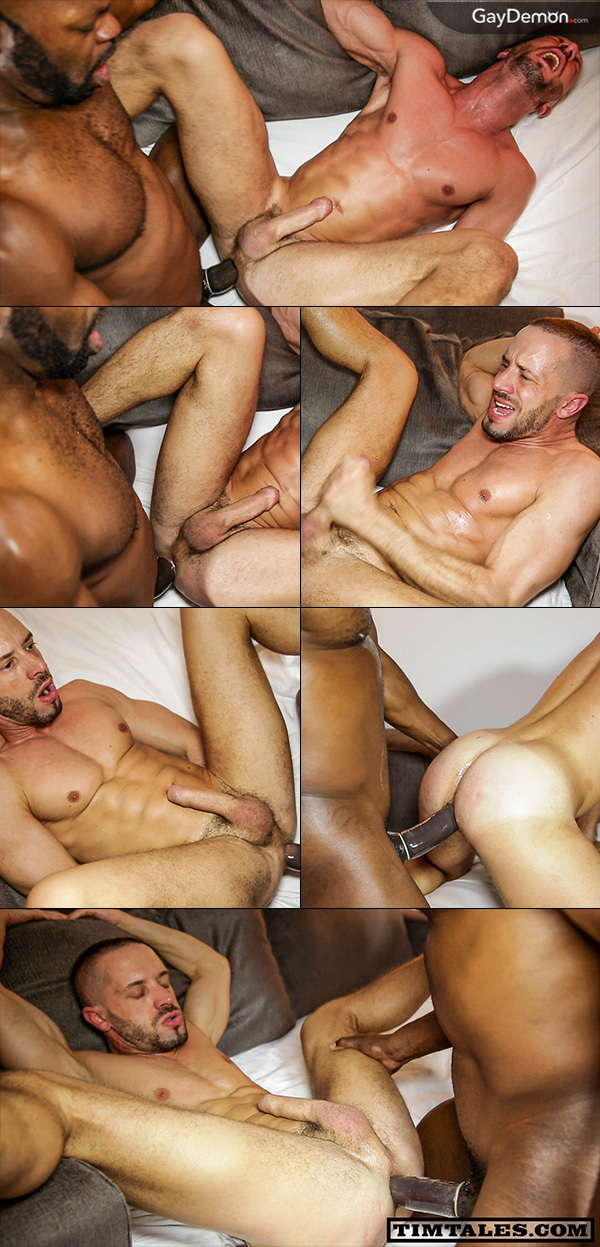 I don't know whether I should envy Tony Axel or feel sorry for him. Tim Tales hooked up this French bottom with Cutler X. I don't know how big his cock is, 10 or 11 inches, does it really matter? I mean really, at this point a dick this big is going to be a massive challenge.
Tony is a small guy. And when Cutler starts pushing his 11-inch cock inside of him, he starts to make some noise. (And yes, I checked, Cutler X's cock is 11 inches.) And if you're going to play with Cutler X you'd better know that he's not a half in or "just the tip" kind of guy, if he's fucking you, you're getting it all and he doesn't care if it hurts.
Tony makes a lot of noise, yelping every time Cutler X buries his bones inside balls deep. But after a brutal ass fucking all over that bed, Tony finds the perfect position hanging off the head board. Cutler X is drilling him hard and he's jacking his cock furiously with lots of "oh yeah, fuck me, fuck me." And Cutler X keeps pumping until this French boy nuts all over himself. Poor boy needed a vacation after those 11 inches destroyed his hole.