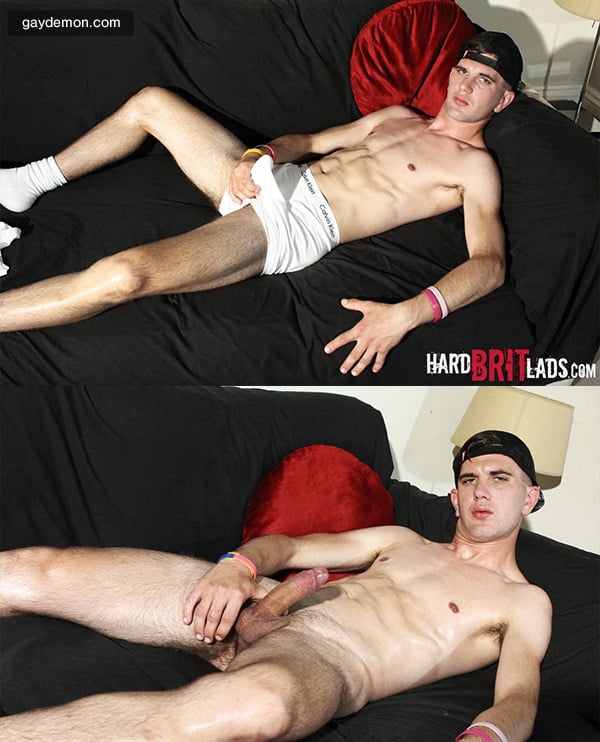 I like a huge cock just as much as the next guy. But sometimes I don't want to unhinge my jaw, sometimes I don't want to get poked by a dick so huge that it's turning my belly button into an outie. There's something to be said for a comfortably average cock.
Ross Drake is a 24-year-old footballer from the UK and he's packing a dick that I could really get into. He's filmed his first jack-off video for Hard Brit Lads. He's lean and ripped and I love his plump lips -- kiss me long time, baby -- and I dig his furry legs too.
He looks like a bit of a bad boy, like he might make you do dirty stuff, and that gets my mind racing. But most of all, I like his cock. It's bigger than average, but not so big that you're have to work to get it down your throat. And he's got foreskin, which gives a guy a little something extra to play with. I'm pretty sure we'll see him back playing with one of the regular guys at Hard Brit Lads, but in the meantime, enjoy watching him spunking his belly.