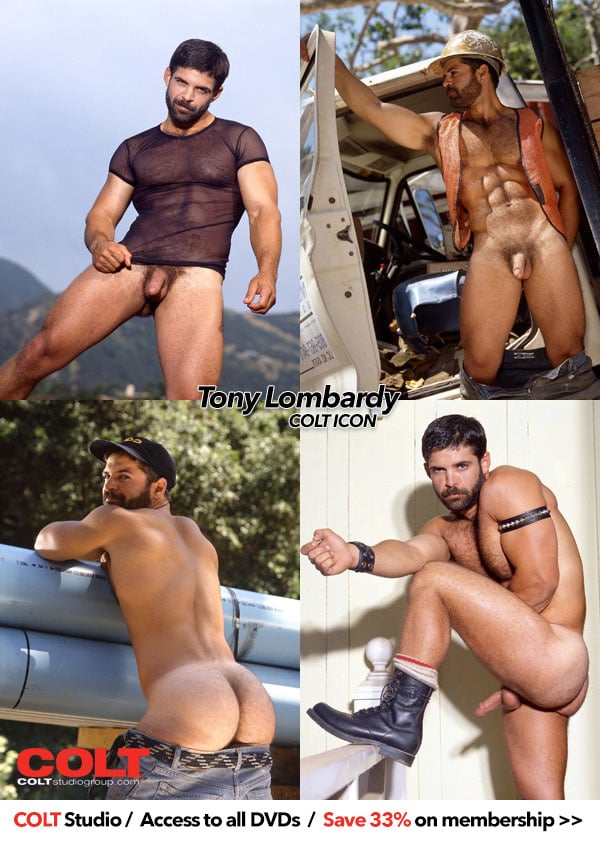 Well. I gotta admit, the second I saw this guy my dick got such a large and instant rush of blood into it that I felt slightly light-headed for a few seconds. COLT Studio Group Icon Tony Lombardy might well be a "blast from the past", but he's one hell of a good-looking stud, anyway you look at him, and still more than capable of setting off fireworks in the present day too!
As we all know, COLT Man Icons are few and far between - they are a cut above the rest, and Tony Lombardy certainly has what it takes - muscular, ripped, hairy, sensual - his masculinity almost oozing from these images of him and his perfectly-sculpted body. This guy seems to be able to instantly change his moods by adding a sly look or minor pose change, so that he looks incredibly sexy one minute, cute and cuddly the next, and then rough and tough, almost scary, later on - yet thru all his moods, he's one hell of a sexy fucker!
Oh, yes, I almost forgot - he's got a butt to die for too!