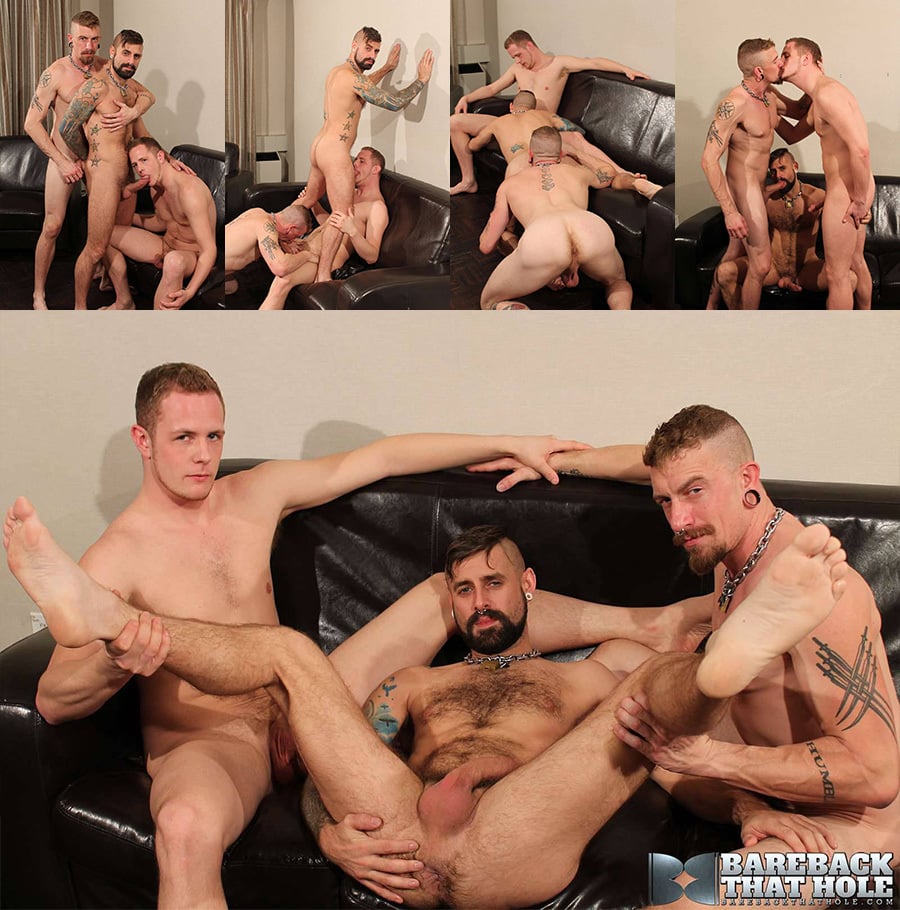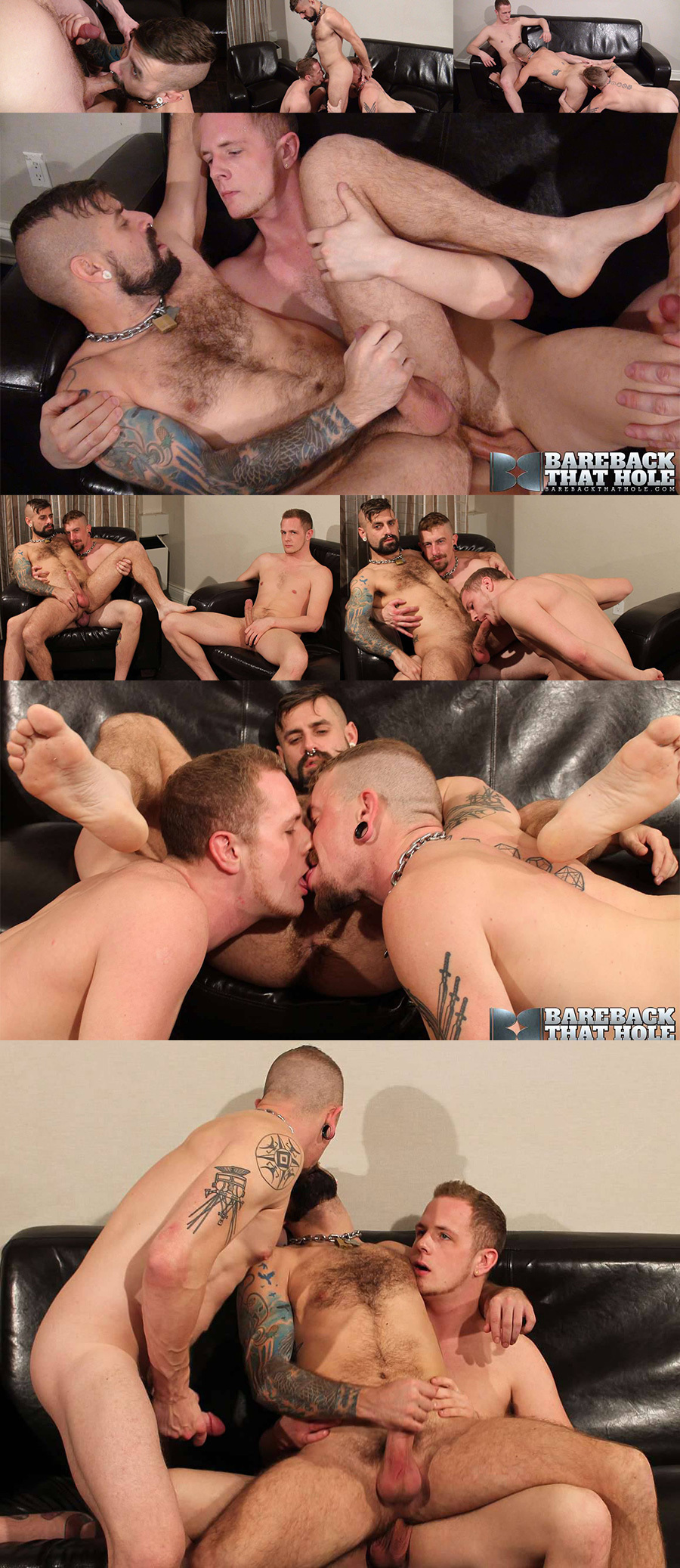 I generally prefer brunettes over blonds, but then I see a tall, good-looking stud like Don James and suddenly I'm changing my tune. The problem is that I don't know anything about him and this is his first scene with Bareback That Hole. The 26-year-old cutie is sharing Jon Shield's ass with Jeff Kendall. And next to his two tattooed buddies, James is looking pretty clean-cut and wholesome, his chin-strap beard adds just the right amount of sexiness. But looks are deceiving and Don is just as dirty.
When the scene opens, the men are standing together and Don and Jon are necking while Jeff is nibbles on their nipples. The men swap blowjobs in various configurations and Don proves that he's every bit as hungry as the others -- and just as good at gulping dick, too. Jeff lies back on the sofa and Jon assumes the doggy-style position and sucks Jeff's cock. Meanwhile, Don kneels behind Jeff and whacks his stiffening dick against the bottom's hole. He holds his erection in his fist and stabs it in and out of Jon's ass a few times to make sure it's good and hard, then slides it in deep without warning. Jon groans approvingly.
Don and Jeff take turns drilling Jon's hole, but watching Jon riding one, then the other, and back again was my favourite. Don seems extra turned on waiting his turn and watching Jon bouncing on Jeff's dick. Anticipation is hot, isn't it? With Jon bent over the couch, Don fucks him then pulls out, "I'm gonna cum," he grunts. "Are you ready for it?" He needs to hear that Jon's ready for it and when he gets the okay, Don blasts his thick cream up and down Jon's hairy ass crack.
See more at Bareback That Hole