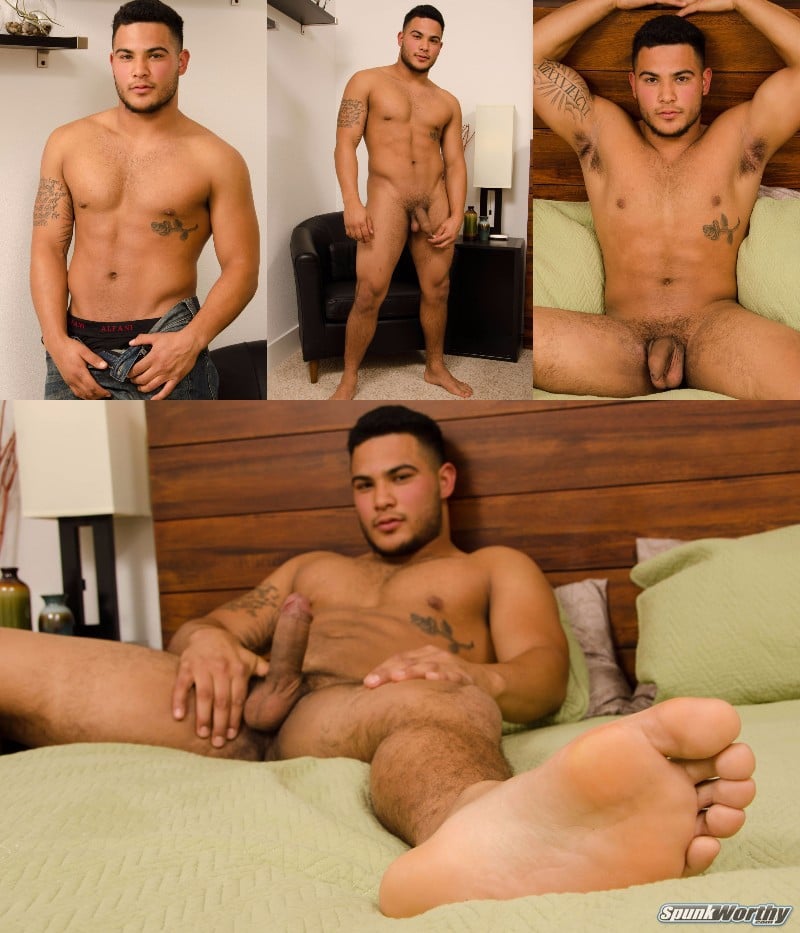 Believe it or not, Chewy is only 18 years old and he just finished high school a few months ago. He says that people tell him all the time that he looks older. I supposed that has something to do with his ability to grow some decent face scruff. This is Chewy's first scene with Spunkworthy and his first time making any kind of porno.
Chewy seemed a little embarrassed about his uncircumcised cock until Jason at Spunkworthy told him that there was a huge foreskin fetish out there. It's funny a lot of foreskin fans are cut guys giving credence to the notion that we like what we don't have. But a lot of uncut guys don't even seem to know that their cocks have a little extra something special, and in Chewy's case, he was shy about it.
But Chewy isn't shy about filming his first jack-off session, in fact, he told about ten friends and two of them have already hit up Spunkworthy to do scenes of their own. But the best part is that Chewy didn't jack off for five days before this shoot. He was afraid he'd hit himself in face. He didn't, but he only missed by a couple of inches.