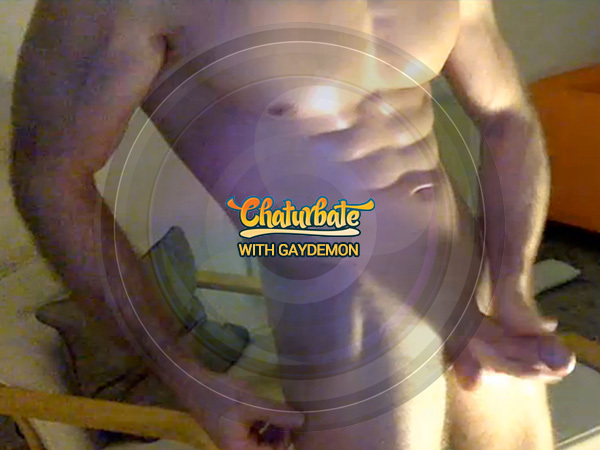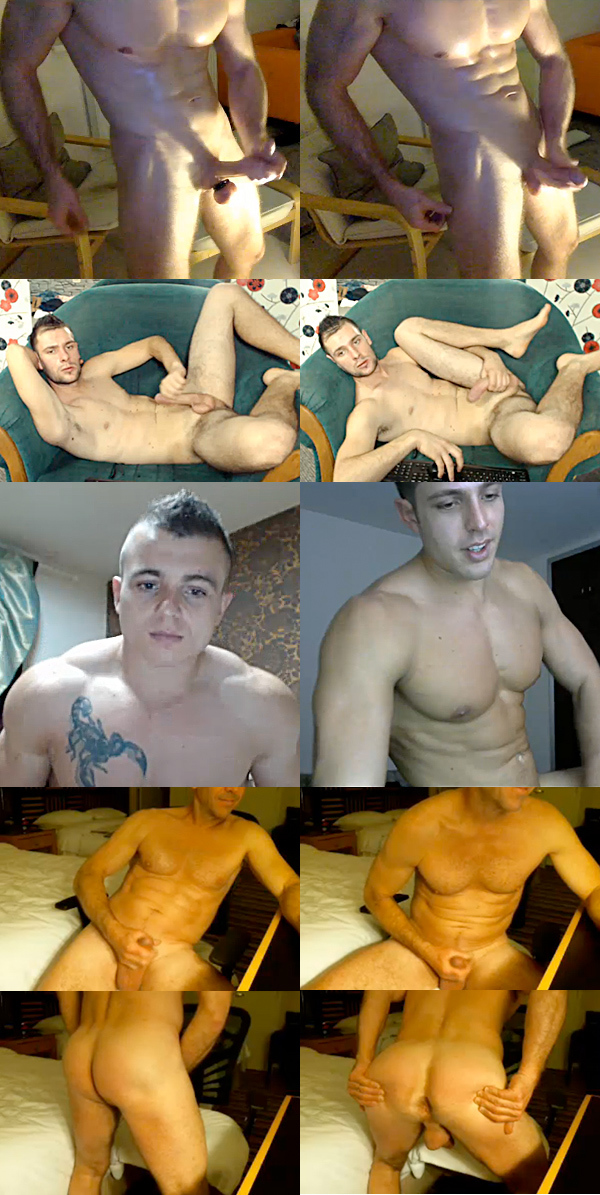 I know a guy stroking on Chaturbate is different than a guy jerking off in his living room at night with the lights on and blinds open. But only because the apartment building that has a view into his living room only holds a limited number of voyeurs. While there's no limit to how many can watch a single Chaturbate cam.
But both situations have something in common. Whether his blinds are open or his cam is on, the guy is a total masturbating showoff. And if his cam is on and his blinds are open, then he's a total masturbating showoff magician. Because that's a lot of very fucking efficient exhibitionism. Kind of like those folks who do their makeup on the bus. Or do their taxes while on the toilet.
It's a bumper crop of masturbators today. We've got Mr. Dramatic Lighting. Smooth muscle and big cock. It's like chocolate and peanut butter. Or if you're not into sweets, then it's like bitter chocolate and bitter peanut butter.
Then Mr. Hideous Green Chair, who gets his whole body in frame. Applause to this flexible stud with the beefy legs. And check out his cock. Oh, you already did. Never mind.
Next we've got Mr. Pretty Muscle Boy 1 & 2. They were waiting to get more tips before they flashed more. Good thing, I like looking at their chests in the meantime.
Lastly, it's a major masturbator exhibitionist who shows you every inch. Including his super-bubbled bubble butt and super-gaping asshole. Now that's committing to exhibitionism. Support your local and/or international exhibitionist today by signing up for a free account on Chaturbate. Then get yourself some tokens and tip guys who show you what you want to see. With some guys, when you tip you get to make a request. Bet you can't do that with the guy jerking off in his window. Unless that guy's your boyfriend.