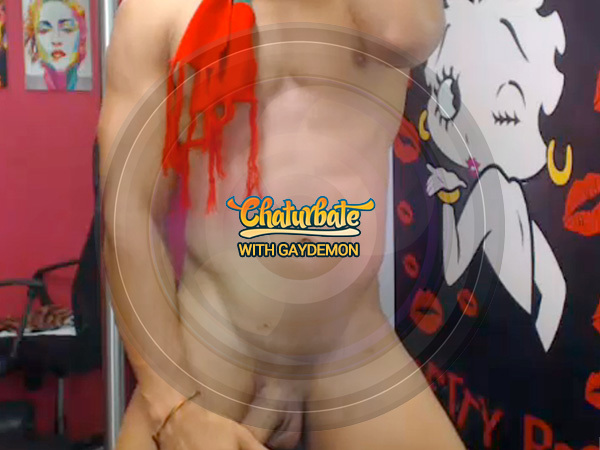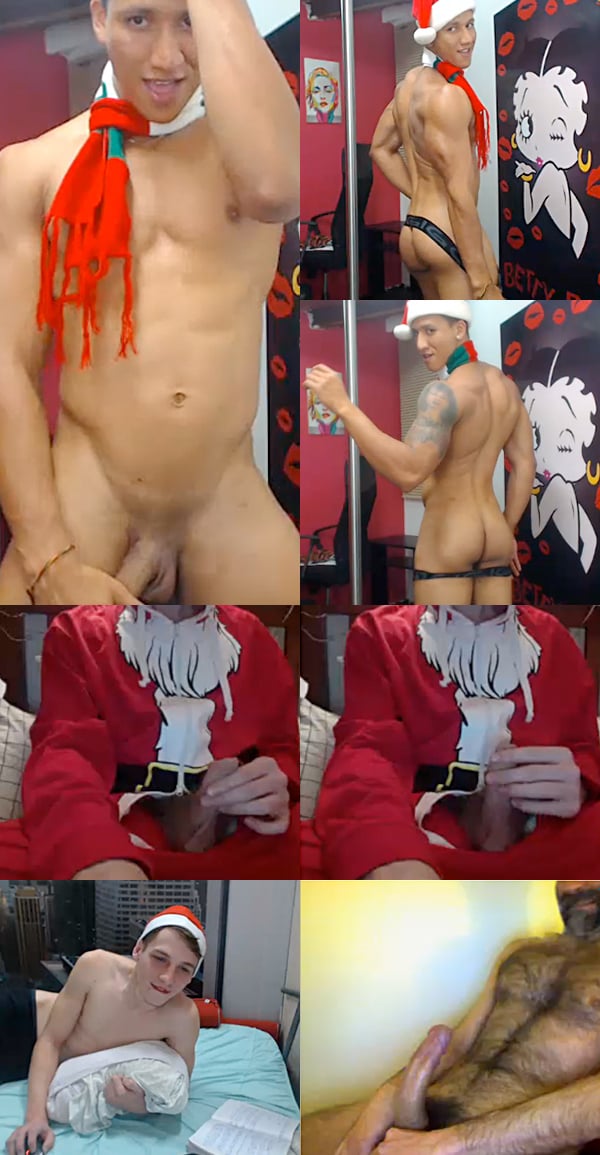 After a long, hard night delivering presents, Santa needs some "me time" to jerk one out. And by Santa, I mean Chaturbate studs who gussy up their nudity with Christmas accessories. Santa's fake but the cock is real.
So you're reading this right after Christmas, which gives Santa 364 days to jack his cock before he's got to go on that sleigh ride again. That seems like enough time. Let's hope he pays his Elves a living wage. Cost of living at the North Pole is super high. You should see the prices on produce at the North Pole Piggly Wiggly grocery store. Not to mention the price of lube.
While I was hunting for Santa gear on Chaturbate, I ran across the guy on the bottom left and it hit me. He's the real Santa! The naked, masturbating Santa Claus right on my screen! How do I know for sure? Well, I've always suspected Santa was more of a salt and pepper guy than a pure white beard. And this proves it! Plus I knew deep down that Santa was an expert edger with a big curved dick and a hairy chest. Plus the guy's bio says he's from Europe. He didn't get more specific so I'm thinking the Europe thing is to throw us off the trail. Plus he accepts tips, just like the real Santa. Overall, I'm certain and as I've always hoped, there was no Mrs. Claus to be found. He's all mine (and yours). Santa's a slut.
Now what will be the next holiday that gets guys to dress up in novelty costumes on Chaturbate? Maybe some New Year's Eve party hats? Or a typewriter for National Secretaries Day? Guys looks hot when all they're wearing is a typewriter.
Find your favorite guys on Chaturbate now. Make sure to sign up when you're there so you can chat them up and tip if you're so inspired.