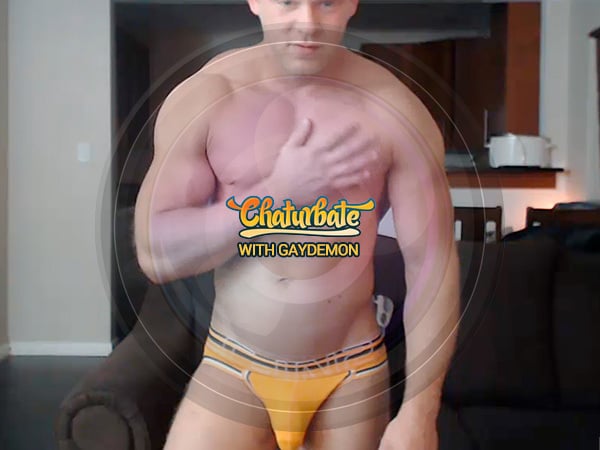 Sproing! That's the sound of your cock erecting when you watch guys jerking their own on Chaturbate. Now you could go out of your way to only watch cams of guys who aren't totally your type. It'd be like being worried about getting an erection while working out so you stare at a guy who doesn't turn you on. Maybe at a gym that makes sense, if they have a no tolerance policy for obvious public erections. But in the privacy of your own place, you can zero right in on the hottest fucking guys imaginable, showing off for you.
And you'll get an erection. And keep it. And jerk it.
Consider if you see someone yawn. You're naturally going to yawn yourself. In fact, you may yawn right now even though you're not tired. I can also make you blink just be mentioning it. And I can make you swallow. See? That's right.
And Chaturbate guys can make you watch. And get erect. And jerk off. It's a skill. Hell, it's how Matt LeBlanc landed a part on that horrible show Friends. Allegedly. Well, like James Dean, Hollywood hunks in the modern era are generally able to get famous for their hunkiness if they manage to maintain it even after sleeping their way to the top. Whereas other guys get all used up in the process so when they get their big break, they're not fameworthy anymore. Meaning the 1,275 blowjobs Zac Efron has given haven't made his face sag yet. Swallowing cum has even given him a six pack.
Allegedly.
Who's your favorite of this crop? I'm all about the ass of the muscle guy in the shower. I mean, damn and gulp. That's a hot fucking guy. Doing his thing on Chaturbate.