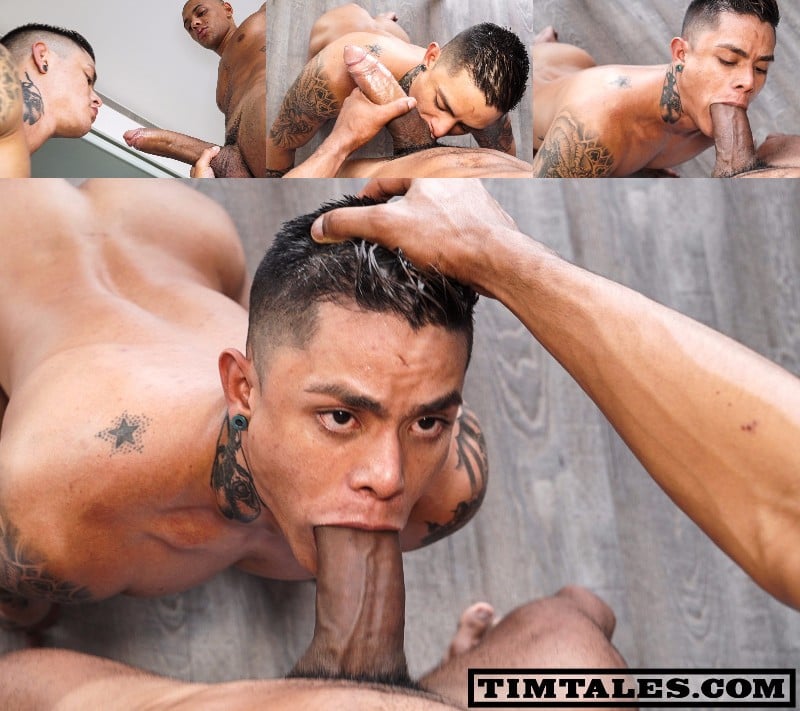 ---
Scene Pictures
Caio Veyron has one of those giant cocks that's impossible to suck. I don't know how big it is, Tim Tales never gives the stats, but I'm guessing it's Rocco Steele big. And God bless, Ian Torres, he tries his best, but he can't swallow more than a third of it. Who could? I'm sure some of you cocksuckers out there could unhinge your jaw and swallow this massive Brazilian cock, but you'd be in the minority.
But what Ian Torres lacks in oral skills, he more than makes up for when Caio slides into his ass. He takes Caio doggy style and the top holds onto Ian's tiny ass and pumps his hole with deep all-in-all-out thrusts. It's so impressive to watch, largely because it would take me a good 15 minutes to warm up to Caio's ramming speed and Ian doesn't seem to be having one bit of trouble.
I said this before, but I love the fuck noises Spanish bottoms make. They don't moan oh or ah, but instead Torres utters this soft waaah over and over, sometimes it's more like a wu-aaah. It doesn't matter how hard or deeply Caio fucks, Torres takes it, all the while making his feel-good noises and loving every inch of this monster dick in his hole. When Caio can't screw anymore, he pulls out and jacks himself off. Torres lies there on his stomach as if nothing has happened, waiting for Caio to cream his gaping hole. Tim Tales site owner Tim Kruger himself said, "This is one of the best this year. " And he's not wrong.