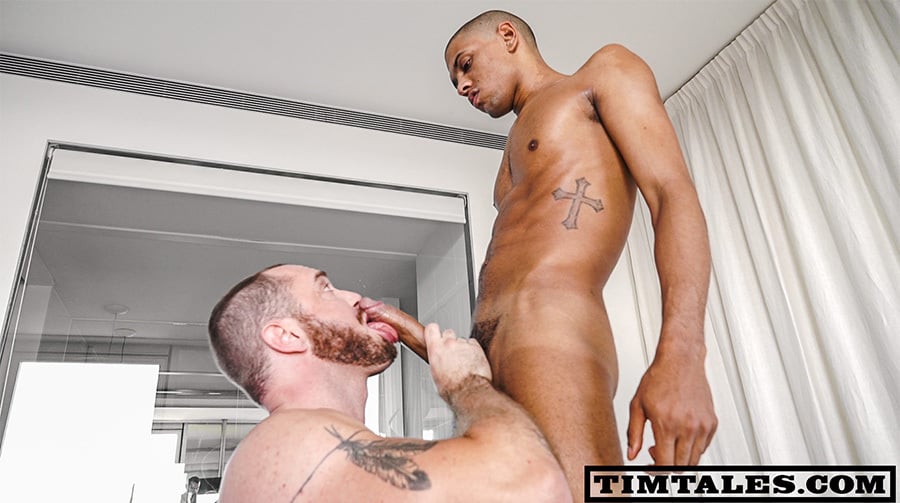 Hairy muscle hunk Dominique Hansson is down on all fours on the bed and super-hung Caio Veyron is pumping his long dick into his beefy ass. Caio drills in and out at a steady but not overly strenuous pace -- easy for me to say, I'm not the one getting skewered -- after Caio finds his rhythm, Hansson says, "Oh fuck," and then a second later, "It's big." Indeed it is.
Hansson is the latest bottom at Tim Tales to get his hole stuffed by this Brazilian top's XXL cock; four others have assumed the position and taken their turns since Caio first showed up on the site back in June -- Dale Cooper, Gabriel Vanderloo, Flex, and Cory Prince -- and I doubt Hansson's ass will be the last Caio will plunder.
Hansson does a decent job swallowing Caio's monster dick, although he never does come close to deep throating it, but he takes a vigorous mouth fucking and doesn't complain. And Caio isn't intimidated by this bigger muscle man. Why should he be? Caio might be skinny, but his tool makes even a masculine muscle hunk like Hansson whimper.