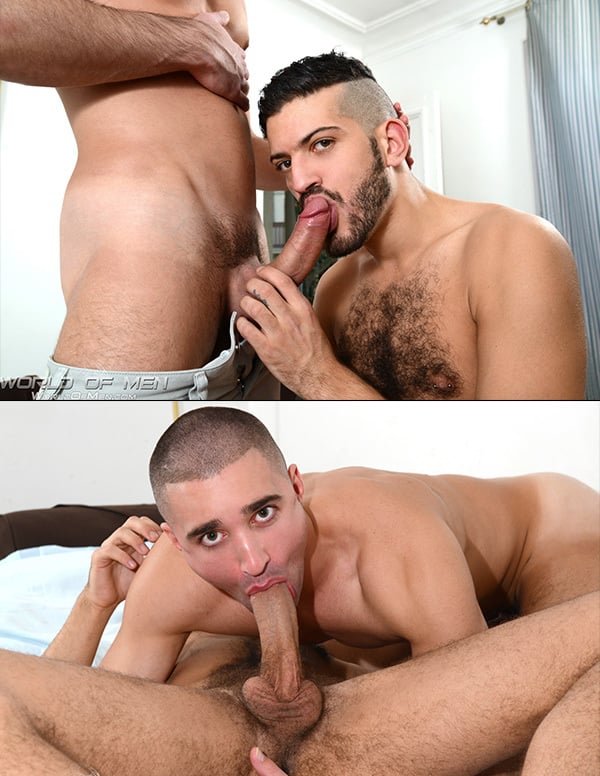 In this video from World of Men, photographer John was playing tourist in Paris and spotted this hot guy in a go-go dancing bar. Before John could approach the sexy Arab, he was gone. John returned the following day hoping to get lucky and he did.
After a quick intro and some small talk, Anzar and John headed back to the hotel. And once this Arab stud stripped off his clothes, John was delighted to see a beautifully furry body standing in front of him. Anzar is also packing a pretty nice hunk of meat, uncut as well, which is unusual for Arab men.
When John figured out that Anzar was up for more than just be filmed naked, they headed back out on the street where they bumped into Anzar's friend Brice Farmer. Back at the hotel John got to film these two hung dudes nursing on big cocks and it turns out this furry Arab likes taking a dick up his ass, too.