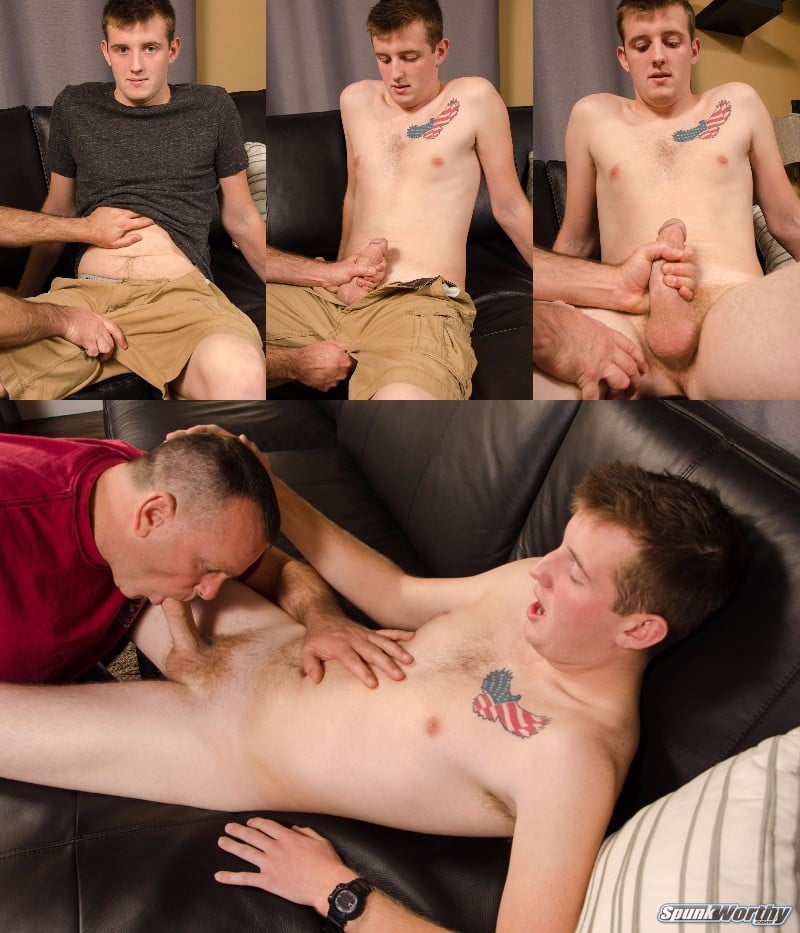 See Amateurs and First-Timers Getting Off
Ginger stud Kenny did his first jack-off video for Spunkworthy back in October. The offer to come and get head is always on the table, but sometimes it takes these guys a bit of time to work up the gumption. Kenny was one of those guys, but he finally came around.
Kenny says that he's only had one guy-on-guy experience: it was a few years ago when he was younger and he was jerking off when a friend walked in on him, so rather than freaking out, his buddy joined him. They blew their wads and never talked about it. Weird!
So having Jason's mouth on his cock is a completely new experience for Kenny. But my favourite part of this video isn't seeing Kenny getting his dick sucked, it's when Jason rims his ass. The stud has obviously never had a rimjob before. The incredulous look on a first-timer's face is pure heaven to see. They're so conflicted because in their minds bum fun means gay fun and they can't believe how fucking good it feels.